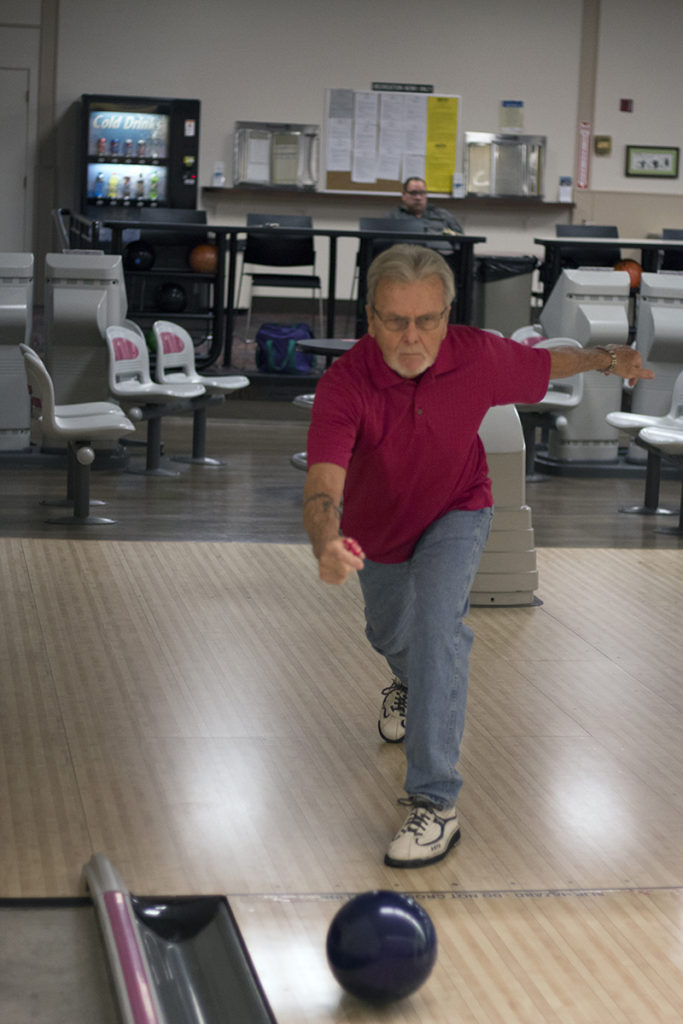 Sun City Bowling Association was formed on May 1, 1986, to promote continued interest in the sport and to encourage fellowship among bowlers.
SCBA administers and oversees the many noteworthy bowling activities associated with the Sun City bowlers. The SCBC provides special recognition for Senior scores bowled in regularly scheduled leagues. Furthermore, the association participates in the instruction of bowling fundamentals, and also sponsors a hidden number contest with its membership.
SCBA Membership
SCBA membership is open to all Sun City residents and guest bowlers who bowl at Sun City lanes, with an annual fee of $2.00 for the fiscal year running August 1 through July 31. Applications are on the bulletin boards of Bell Lanes and Lakeview Lanes, and may be submitted to the front desk of the lanes or any of the board members anytime throughout the year. A membership drive is also held starting in September in which all the bowling leagues will be approached requesting bowlers join the association. There is an annual membership meeting with a speaker, refreshments and door prizes held in October.
SCBA Board of Directors
President -:Roger Beebe
Vice President – Don Meyer
Treasurer:-
Secretary: – Marsha Beebe
Membership:- Lynda Bettini
Tournament Director – Bruce Lamb
Director – Frenchy LaBerge