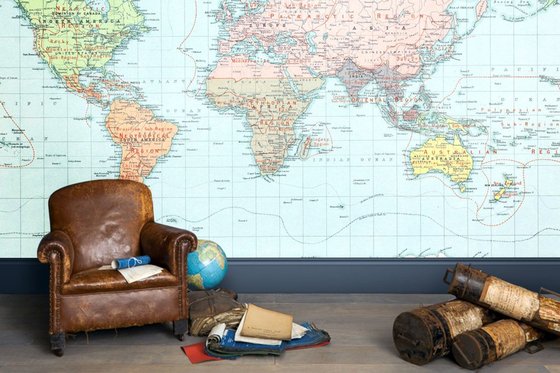 Enjoy brilliant full-color digital/video slide shows of narrated travel programs around the world, our country and our scenic Southwest during meetings of the Armchair Travel Club (formerly Armchair Photo Explorers). We meet every Wednesday at the Fairway Recreation Center and RCSC Cardholders are welcome to visit three times before paying $3 to join for one year; $2.50 per guest/per meeting.
Come and explore the world with our club!
Category: Hobby
Location: Fairway Center – Arizona Rooms 1 & 2
Club Contact: Ronald Yankowski, President (623-476-2811)
Meeting Time: Wed  7pm – Coffee and goodies the first Wednesday of every month!
Upcoming Meetings: 
October 2021
October 6, 2021 –  The Great Parks of Alaska: Take a spectacular tour through our largest state: the home of more than 60 percent of America's parkland. A Good Times DVD.
October 13, 2021 – The Island Continent – Australia: A tour of Australia featuring the outback and wild areas of the continent covering country. A Questar DVD
October 20, 2021 – In The Middle Kingdom – China: Filled with the wonders of 4000 years of civilization, China is a fascinating land filled with pagodas, palaces, Imperial dynasties and modern political and economic upheaval. A Questar DVD
October 27, 2021 – Venice:  City of Dreams: Rick Steves shares one of the most interesting cities of Italy.
November 2021
November 3, 2021 – Mt. Kilimanjaro: The tallest mountain on the African continent and the highest free-standing mountain in the world.
November 10, 2021 – European Festivals: Rick Steves travels through Europe going from one festival to another.
November 17, 2021 – Mt. St Helen 10  years later. What has been discovered ?
November 24, 2021 – Time to put the Turkey in the oven. Have a Happy Thanksgiving. No Meeting
December 2021
December 1, 2021 – Australian Animals: View some of the most unique animals in the world.
December 8, 2021 – Life at the Poles: Which animals would you meet if you were to visit either the North or South Poles.
December 15, 2021 – 15 Planet Earth's Volcanoes.
December 22, 2021 – Ed's Special Christmas Show.
December 29, 2021 – India: Land of the tiger.