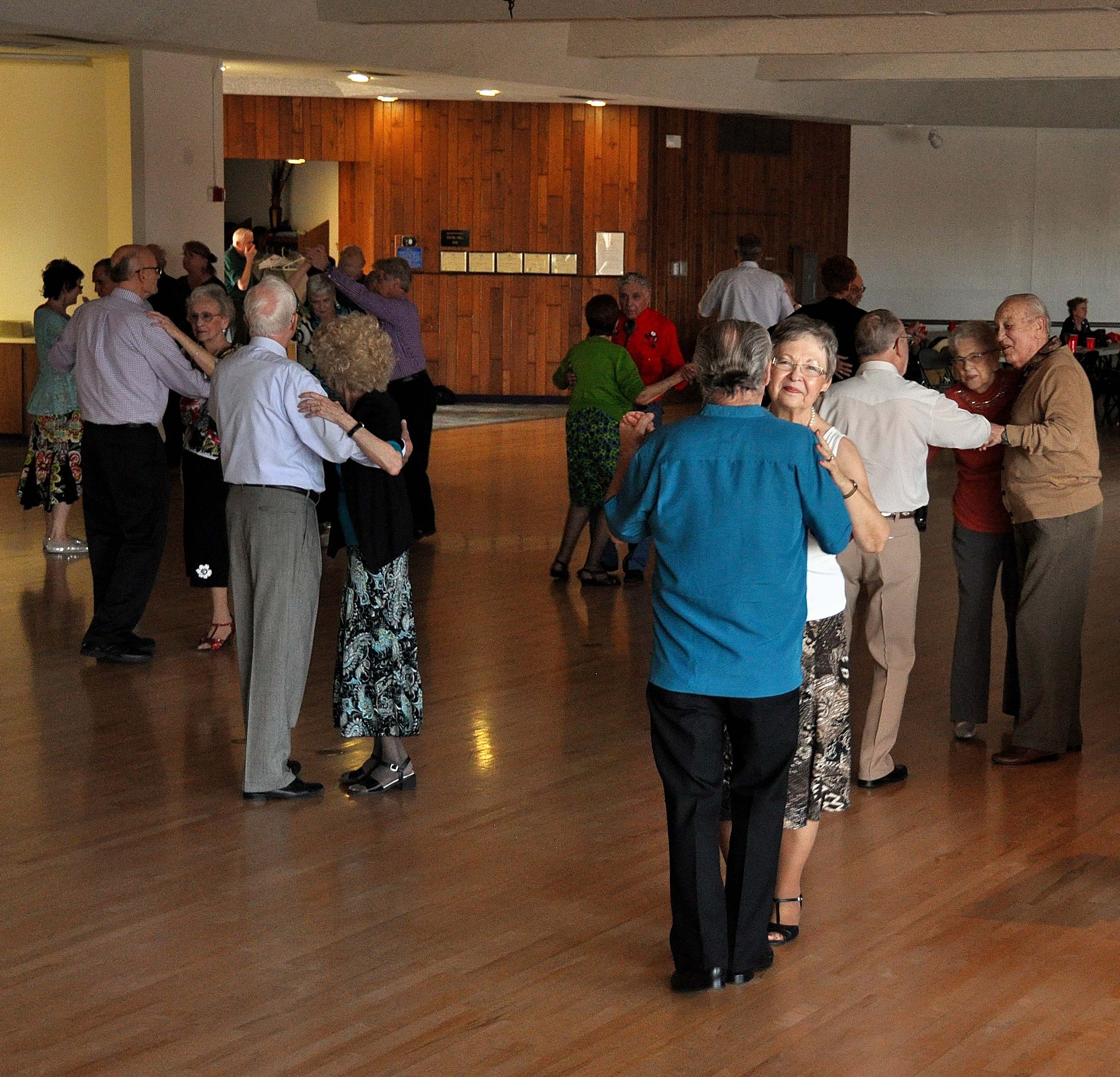 NOTE: NO Dance on Wednesday, November 23, 2022. Wishing all a Happy Thanksgiving!
The Bell Tea Dance has ballroom dancing every Wednesday from 2-4pm in the spacious Bell Social Halls from September through June. You do not need a partner. Visitors are welcome and refreshments are provided. Great music is provided by our DJ, who also welcomes requests. Enjoy dancing waltz, foxtrot, tango, swing, rumba, cha cha, and a line dance or two. Proper ballroom attire (dressy casual) is required.
Category: Dance
Location: Bell Center
Club Contacts:
Dance Admission: $5 for Club Members | $8 for Guests. All RCSC Cardholders are may join the Club for a $5 membership fee per year.
Club Schedule:  Every Wednesday from 2-4pm in the Bell Recreation Center Social Hall from September thru June.
Bell Tea Dance goes viral! 
Check out this video of Nancy (92 years young) with her partner Rollin (a mere 71) as they swing to "In The Mood" at a recent Bell Tea Dance.
 Halloween Costume Dance – 2018