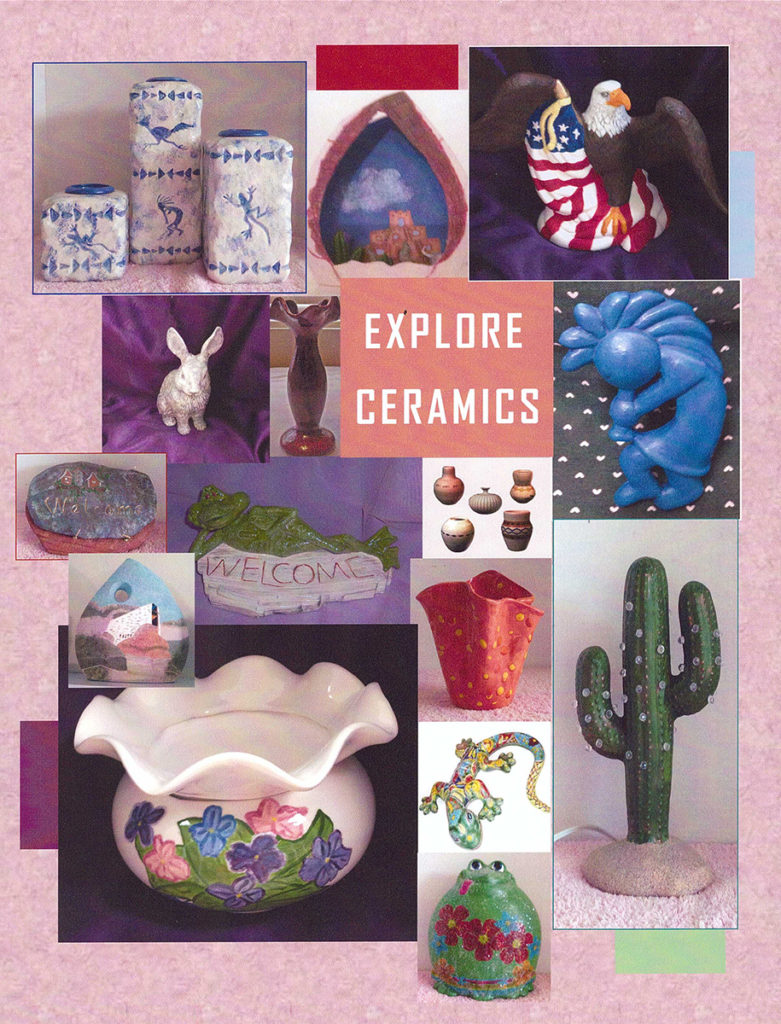 Whether you are a beginner or an advanced ceramist, Ceramics of Oakmont Center, The Friendly Club,  is the place for you.  We have classes for beginners as well as monthly specialty classes. With over 1,000 molds to choose from, you can be doing the basic, simple techniques or amazing things with all the new techniques you learn from the specialty classes.  Our friendly and knowledgeable members are willing to answer any questions you might have.
We have pot lucks (even on Tuesday nights), silent auctions, restaurant trips, road trips to outside ceramic shops and fairs, and many other activities.  Stop by soon and see what endless fun and talent expansion/possibilities we have to offer.
General Meetings are held in the Club Room on the second Tuesday of the month, September through May.
Dues are $5 annually. Specialty Classes are free.
Category: Arts & Crafts
Location: Oakmont Center
Club Contact: 480-356-6871
Club Hours: 
Winter Hours (September thru May):

Monday-Thursday 8am-3pm
Tuesday Evenings 5:30-9pm
Fridays 9:30am-2pm

Summer Hours (June thru August)

Monday, Tuesday, Thursday, Friday 8am-noon
Tuesday Evenings 5:30-9pm
Wednesday 8am-3pm
---