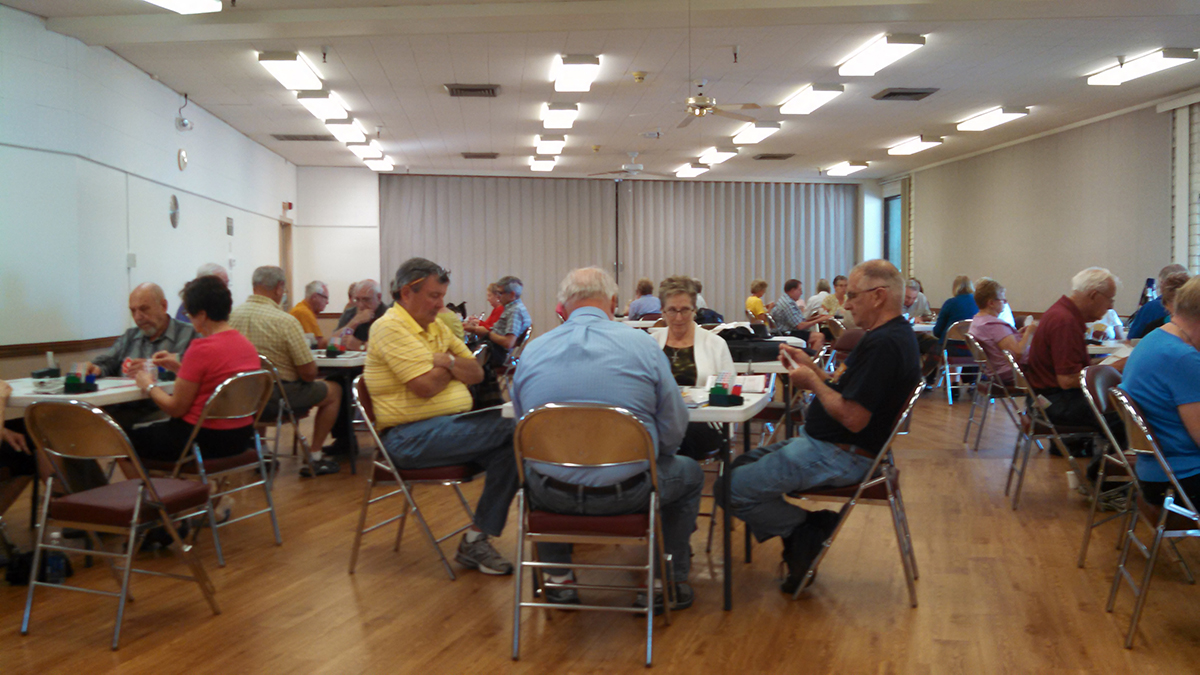 The Sun City Duplicate Bridge Club (ACBL Sanctioned) is a Zero Tolerance and Fragrance Free Bridge Club. Partners are required for participation play. Everyone is encouraged to play nice and be courteous to partners, members, directors, and guests. Please keep the game moving, take your belongings with you when you leave, pick up your trash and dispose of it properly, and return supplies and equipment to the proper location after play.
The SCDBC offers free bridge lessons for Sun City residents in the Fall and in the Spring. Non-residents are welcome to attend for a nominal fee.
If you have any questions about our Club, please contact us by phone or email.
Category: Cards & Games
Location: Lakeview Center
Club Contacts:
Dues and Game Fees:
Club Membership – $5/Year
Game Fees – $2/Members, $4/Guests & Visitors
Other Fees for Special Games vary
Meeting Times:
Mondays, Thursdays and Fridays – 12:15-4:30pm at Lakeview (Year Round; Games begin at 1pm)
Doors open at 12:15pm
** Partners are required for all games. **
 Visit our website for up-to-date information!