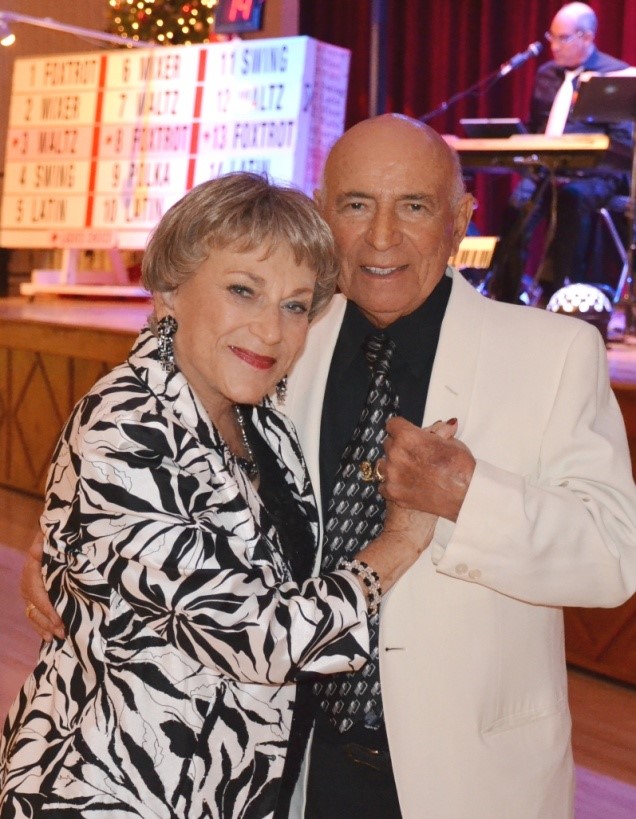 We invite both singles and couples to join us on Friday evenings from 7 to 9:45pm for wonderful social and ballroom dancing at the beautiful Sundial Auditorium in Sun City.
Friday Night Ballroom Dance Club is the largest ballroom dance club in the West Valley, with some the best live music, for your dancing pleasure and entertainment throughout the year.
Free Lessons with Paid Dance Admission
Prior to our dances, we offer a free dance lesson at 6:20pm with paid admission.  A partner is not required for the lesson. Students rotate so that everyone has an opportunity to dance.
During the evening we also have a couple "Mixers" and a couple of "Line Dances." Enjoy great dancing, socializing and the opportunity to make new friends. Coffee, ice and cups are provided. We want you to be comfortable, enjoy yourself and have fun. But please – no jeans, capris, shorts, pullover shirts, hats, flip flops or tennis shoes.
Category: Dance
Location: Sundial Center
Club Contacts:
Meeting Times:  Fridays 7-9:45pm | Lessons: 6:20-6:55pm
Cost:
Annual Membership Fee: $3
Member Dance Admission: $5 | Guests Dance Admission: $8