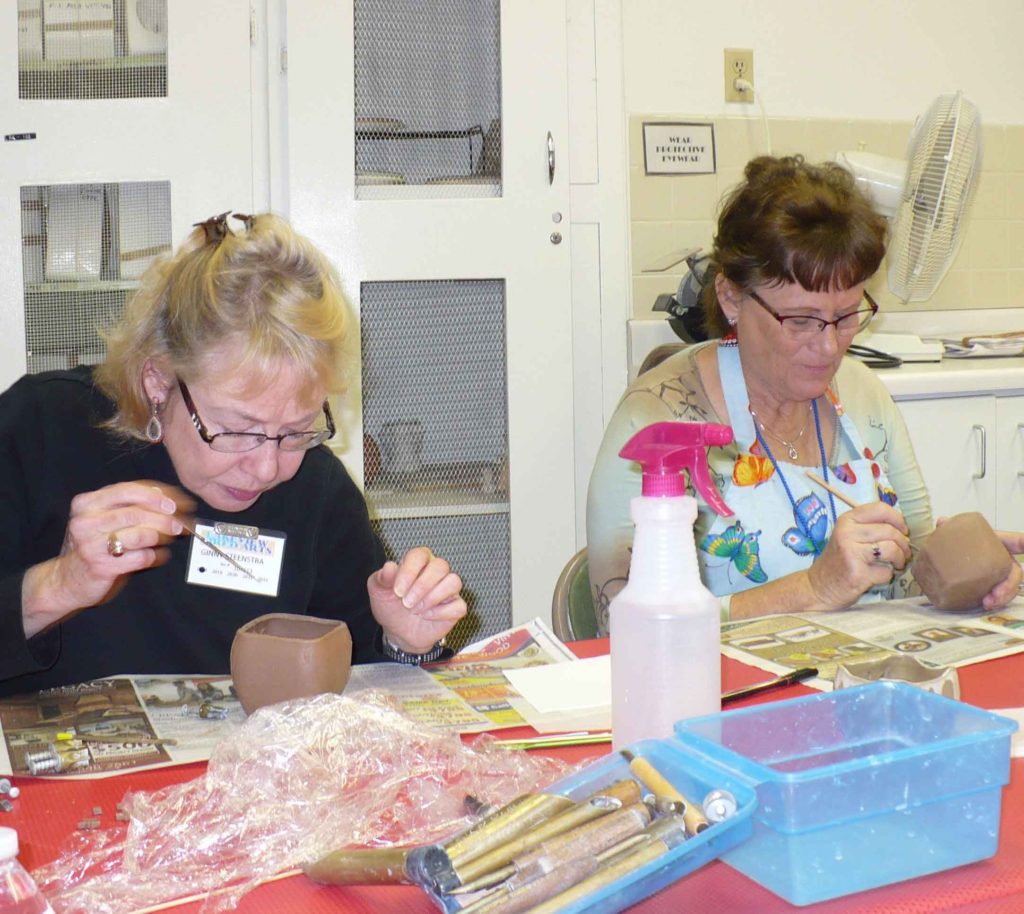 Lakeview Fired Arts (formerly Lakeview Ceramics) is offering more to intrigue the ceramic artist.  The club has expanded to include Saturday so now you can participate at the club Monday through Saturday 9am to 1pm.  Annual dues of $5 and monitoring requirements have stayed the same; a new Associate Membership is also available.  New classes in earthenware, porcelain and stoneware are being continually developed.  Just a few new projects are Carving, Cuerda Seca, Faux Agateware, Glass Painting and Slumping, low fire clay hand building, Rice Paper Decals and Silk Screening.
Expand Your Learning Opportunities
A new Mentoring Program has also been developed to coordinate a one-on-one learning opportunity that meets the needs of the student with the teacher's availability.  Well-stocked supply cupboards offer an array of paints, brushes and tools to ensure you can continue with classes and personal projects.  Along with three clay bodies available, Lakeview Fired Arts can become your one-shop stop ceramic club!
 Category: Arts & Crafts
Location: Lakeview Center
Club Contact: Pat Johnson – 623-266-1749
Club Room: 623-974-5979
Club Room Hours: 
Monday through Saturday: 9am – 1pm
August – Limited Hours: Monday, Tuesday, Wednesday 9am – 1pm
Meetings:  First Thursday after the first Monday of the month from September to May in the clubroom starting at 9am.
Classes: Classes and Workshops for participating members, sign up in clubroom.