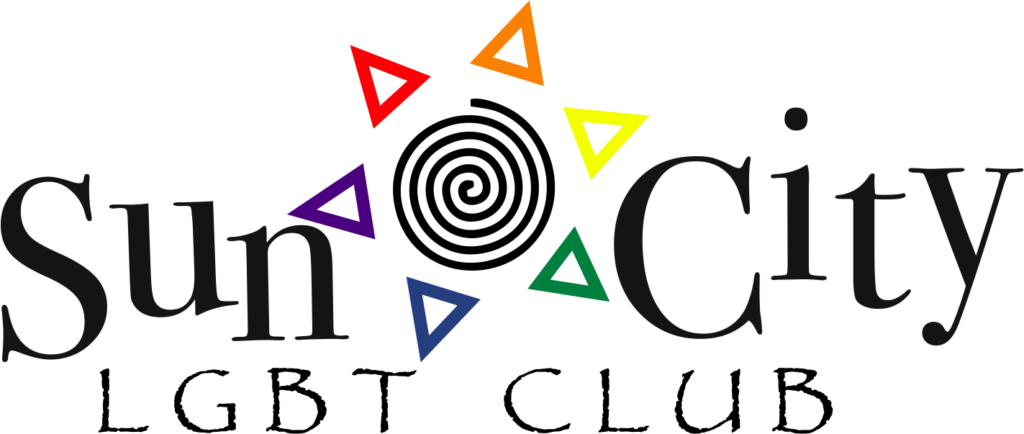 Our Mission:
To provide a safe and welcoming community for LGBT residents* of Sun City and their allies through social events, educational experiences and community service opportunities. To create a bridge that will empower our members toward fulfillment of their life dreams.
Current LGBT Club Officers:
President: Martina Mashek
Vice President: Mary Spiering
Secretary: Tom Peters
Treasurer: Linda Johnson
Member-at-Large:  Sheri Fogel
Member-at-Large:  Andy Jordan
Member-at-Large:  John Lukens
Our club has many social events throughout the year. We also volunteer to do community service work for the residents of Sun City and surrounding LGBT communities.  We have a very diverse community, please join us.  Annual membership dues are $15.
Category: Social
Location: Oakmont Center
Club Contact: lgbtclubofsuncity@gmail.com
Club Website: lgbtclubofsuncity.com 
Meeting time: 2nd Thursday every month (September-May). Meeting 6-7pm; Social 7-8:30pm
* Please note that only RCSC Cardholders are eligible for club membership.