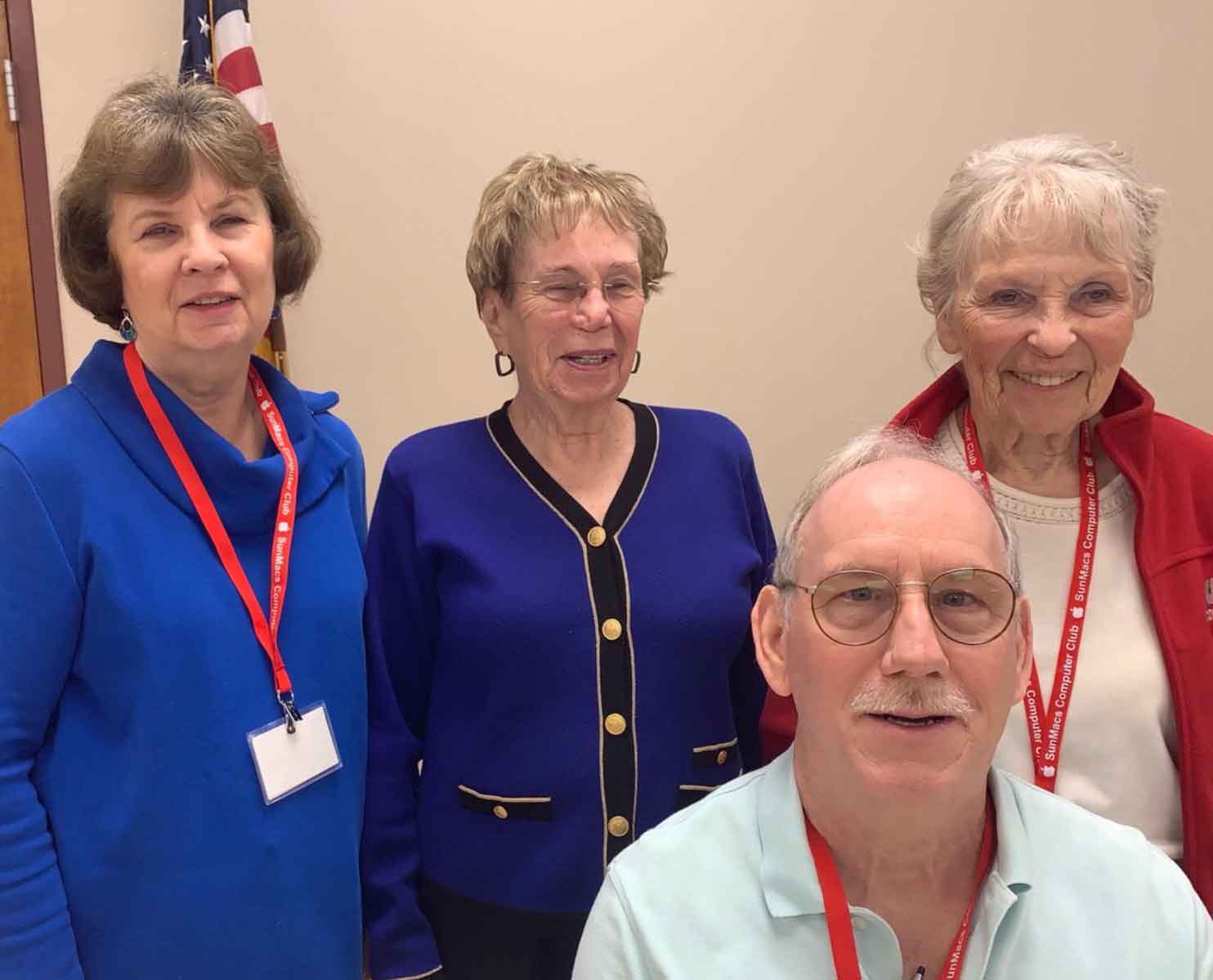 A general meeting of the entire membership is held once a month on a Saturday, November through April. See the Apple Core, the club's online iCal, or a class schedule for dates and times. There is a short business meeting followed by a program given by an outside guest or a club member. Membership dues are $20 for a single and $30 for a couple residing at the same location. There is no charge for classes, but it is necessary to sign up for beginner classes because they are limited to about 10 people.
Category: Educational
Location: Sundial Center
2020 Club Officers
President –  Isaac Bonifas  (623-399-8267)
1st Vice President  – Agnes Holub
2nd Vice President – Pat Always
 Secretary – Barbara Swintek
Treasurer – Judy Anne Wright
Club Contact Info:
Membership Info: 
Dues $20/year; $30 per couple
Club Schedule:
Regular Club Hours: Monday – Thursday 8:30-10:30am and 12:30-2:30pm. See the calendar for Friday sessions. Please visit our website or clubroom for our monthly class schedule.
Summer Club Hours: Tuesday & Thursday 8:30-10:30am only (May through October)
Club Closed August 1 through mid-September
General Meeting: 8:30 – 10:30a on Saturday, February 6, 2020 in Sundial West Hall.  Coffee and treats available before the 9:00am program.
Our guest speaker will be Brianna King from the Maricopa County Library.  Come early, have a treat, and visit with other members.  Wear your name tag.  If you have not renewed your membership, this is an excellent time to pay your 2020 dues.
P.S. We're always looking for suggestions of programs you really want and need in our monthly-meeting programs. Please let us know what you'd like!  Check our website for more information.
** Don't forget to wear your name tag **
Classes-Round Tables-Socials-Help Sessions: We specialize in Apple Products & software. All classes are free; some require pre-registration. Visit our website or club room for monthly schedule.