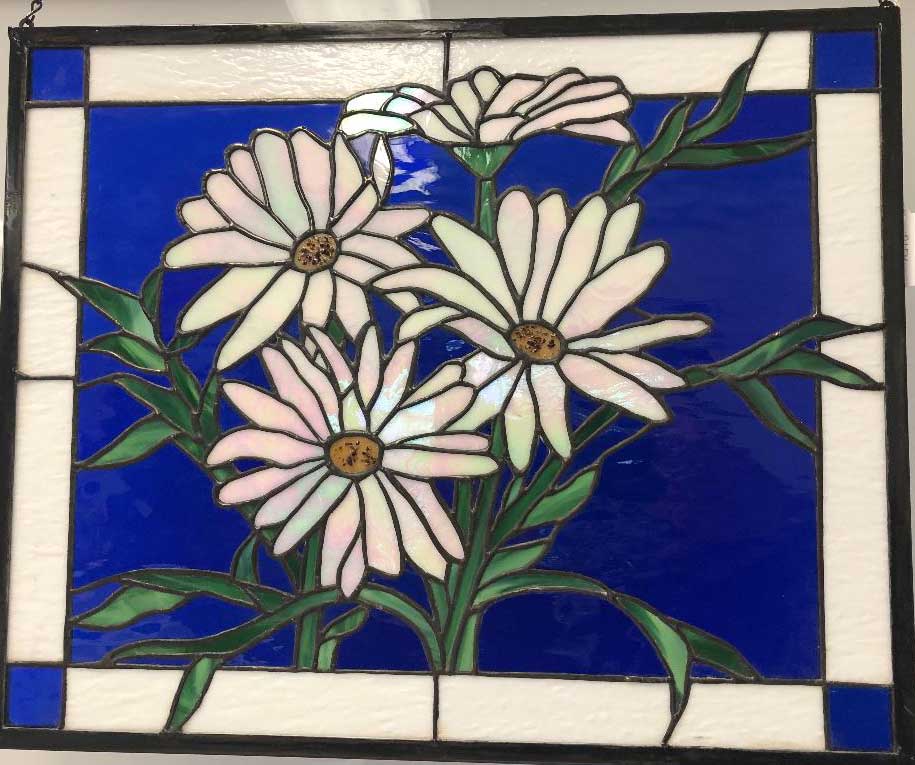 Chartered in 1987, Artistic Stained Glass, located in Bell Center, is Sun City's only Stained Glass Club.  We specialize in all types of glass art.  We have members using lead came as well as the more popular current method with foil and solder.  In order to better meet your interests, we have two different basic classes.  Members are introduced to an overview of the club rules as well as the types of glass, use of hand tools and equipment, glass cutting and facility monitoring in both basic classes.  The Basic Orientation Class includes the use of Copper foil and Lead Came as well as the basics of soldering.  The Basic Fusing Orientation Class introduces students to several different fusing techniques used in the completion of their projects.  To ensure a spot in either class, a non-refundable deposit is required at the time of registration.
Category: Arts & Crafts
Location: Bell Center
2020 Club Officers: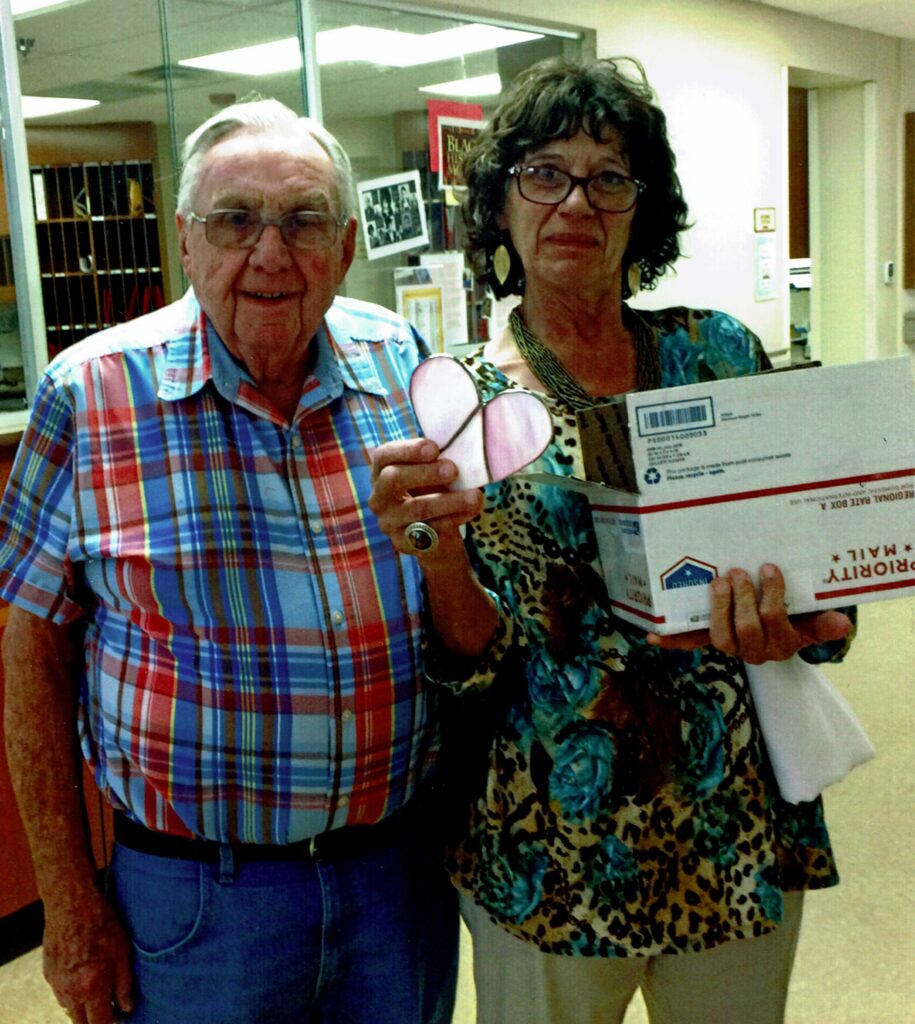 President: Dick Gurney
Vice President: Noreen Ariola
Treasurer: Terri O'Day
Assistant Treasurer: Dawn Knaack
Secretary: Gail Varenhorst
Assistant Secretary: Pam Beckett
Additional Board Members:
Dick Bergman
Jodi Hartwig
Fran Janecky
Joe Tenerelli
Sue Werderman
Karen Zahl
Club Room Phone: 623-974-4765
Club Email: bellartisticstainedglass@gmail.com 
Club Room Hours – We're Open Year-round
Monday-Saturday – 8am to 3pm
Monday-Thursday – 5 to 8:30pm
Summer Hours (effective 6/3 to 9/14) – Monday-Saturday 9am to 2pm
Club Rules & Regulations – April 2019
Membership Meeting Schedule & Location
January, February, April & October, November, December: First Thursday of the month, 9 am, Club Room
In order to accommodate members who are still working during the week, the March meeting is on Saturday, March 14, 2020 at 10 am in the club room
Membership Meeting Minutes (see PDF link)
Executive Board Meeting Schedule-Bell Multipurpose Room – All at 10 AM
   First Friday of the month 10 am – Noon, February through April, Bell Center Multipurpose Building.  (January meeting is on the 3rd 12-1 pm.)
Special Events & Reminders:
Pizza Party has been changed to Thursday, March 5, 2020 from 10am until 1pm in Bell Social Hall #1.