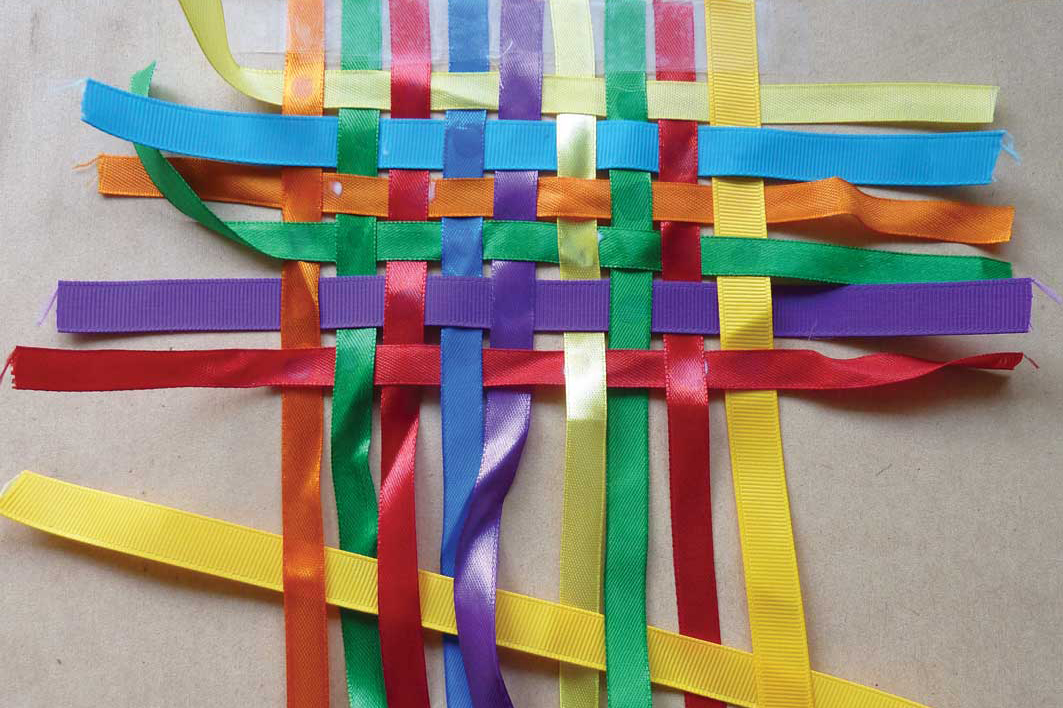 Besides all the loom weaving done in our clubroom, members can spin and dye their own threads and yarns, weave and coil baskets, crochet and knit, or exercise their creativity in all kinds of fiber arts.
Through weekly classes and workshops, we teach beginning weavers the basics and continue our members' education in the many types of weave structures and techniques that have been developed over the centuries. The club has excellent instructors who teach weaving and spinning on equipment provided by the club in a fun-filled, relaxed and friendly atmosphere.
We offer presentations from a variety of interesting speakers, hold workshops and enjoy taking field trips to places of interest around our community and state.
Many handwoven, hand-spun and beautifully decorated items are also for sale in our club room at Oakmont.
General membership meetings are held the 3rd Thursday starting at 1pm each month, except in December and May through September whose specially scheduled dates will be announced. Annual dues are only $12 and membership is open to all RCSC cardholders. Please stop by the club room at Oakmont to shop or learn more about our club. It's a great place to learn new skills while you make new friends and we'd love to have you join us
Visit Oakmont Fiber Art online for more information!
Category: Arts & Crafts
Location: Oakmont Center
Club Contacts: 
Mary Humme, President (208-761-7814)
Georgene McKenzie, Vice President (623-933-6745)
Club Hours and Classes:
Club room is open Monday through Saturday 9am to 3pm (October through April)
Summer Hours (May through September): Monday through Saturday 9am to noon
Standing Classes and Activities:
Mondays – Coiled Basket Making;
Wednesday – Spinning Lessons; and
Fridays – Basket Weaving Classes.
Beginning and Intermediate Loom Weaving classes are offered October-November and January-March.
Special workshops, lectures and classes in several types of weaving and fiber arts are offered as advertised  throughout the year.