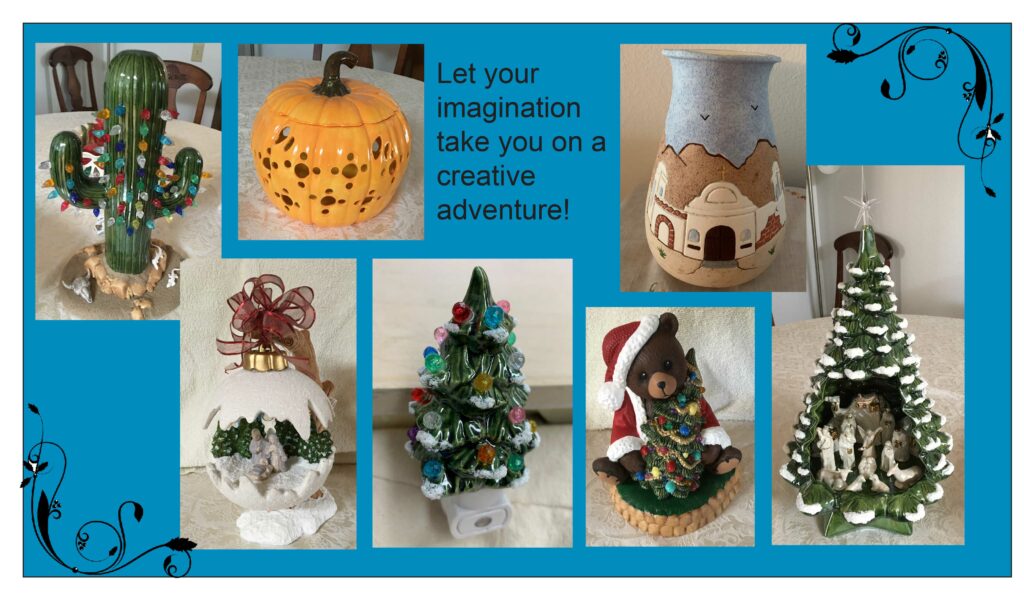 With over 1,500 molds to choose from one could easily delve into many creative possibilities in ceramics at this Sun City club.  Pieces range from functional, to fun and whimsical.  Others are representative of our southwestern part of the country.
A beginner's class introduces new members to the process of taking a ceramic piece from beginning to end.  The transformation is truly amazing.  For ceramists at all levels classes and workshops are held monthly by incredibly talented instructors on techniques of all kinds.
Annual membership is $7.00. Fees for classes and workshops are nominal.  An abundant supply of ceramic tools and paints are available to all members at low prices.
A club store open to visitors during club hours allows members to sell their finished pieces.  There's something for everyone's taste.
We invite you to come in to our club and explore.  Then let your imagination take you on a creative adventure!
Category: Arts & Crafts
Location: Bell Center
Club Contacts:
Club Room – 623-974-6750
Linda Porto – 623-972-4182
Club Hours/Meeting Times – Winter (October 1 to May 31):
Tuesday & Friday:  9am – 3pm
Saturday:  9am – noon
Club Hours – Summer (June 1 to September 30):
Monday, Wednesday, Thursday and Saturday: 9am – noon
Tuesday and Friday: 9am – 3pm