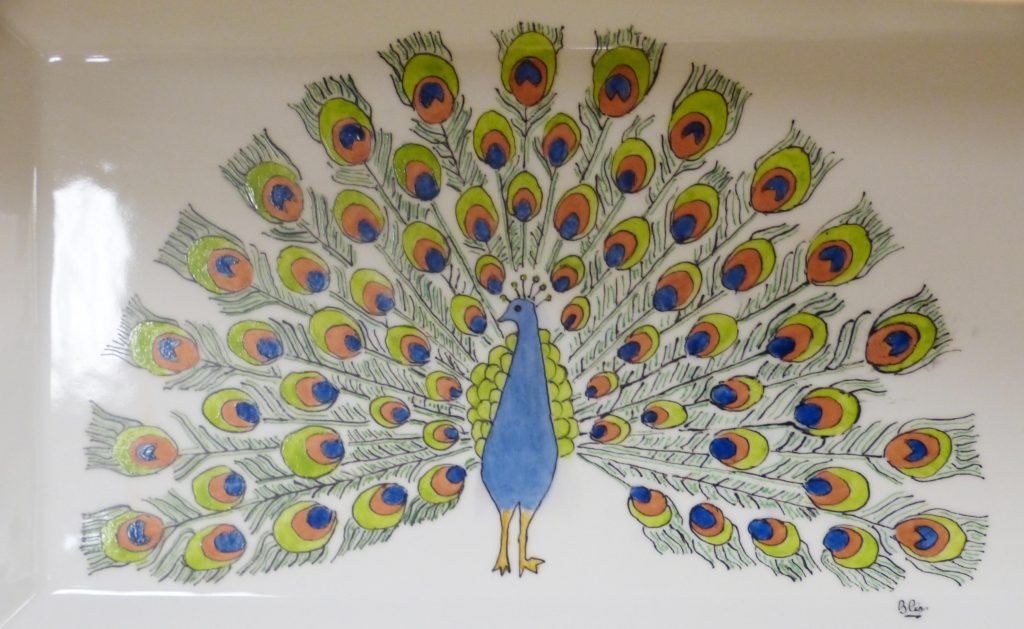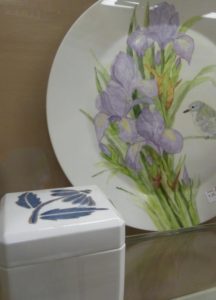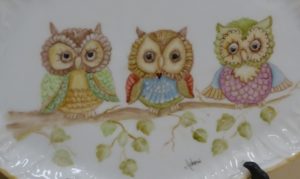 China painting is an ancient art form using glazed china blanks and mineral paints that are kiln fired.  Whether you hope to make usable pieces for yourself or create unique gifts for family and friends, Fairway Center room 217 is the place to learn.  The club stocks all of the supplies which you can purchase to start your adventure into this beautiful art.
Beginner Classes are held Tuesday from 10am to noon by a highly qualified instructor.  During your three week session you can use club supplies to complete your first tile project.  Our instructors will take you through the process step by step.  After your Beginner sessions are complete a modestly price Beginner Kit is available for purchase or you can purchase supplies as you go.
In addition, Technique Classes and demonstrations are given throughout the year to add to your skill set.
Besides being able to display finished pieces for sale in the club room and participate in the Sun City Fall Arts and Crafts Fair, members enjoy parties, good fun, painting and friendship with others.  Sounds interesting?  Come join and participate in a unique club with like minded artists.
Category: Arts & Crafts
Location: Fairway Center
Club Contact:  Send email to suncitychinapainting@gmail.com for more information
Club Hours:
Winter Hours (September through May)
Monday through Friday:  9am to noon
Summer Hours (June thru August)
Wednesday and Friday – 9am to noon