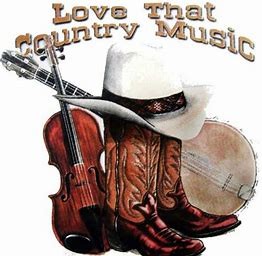 The Country Dance Club was formed in 2014 as a way to promote and enhance country western dancing in the Sun City area. Country dancing is a social, and recreational activity that include two-step, pattern, swing, cha cha, waltz, and line dancers Our skillful DJ's keep dancers happy we also hold special events that include a live band. County Dance Club a top-notch country western dance club. We have seen that as dancers strive to better themselves in their favorite dance(s), the enjoyment of dance increases as well as their self confidence on the dance floor. This is a benefit to all dancers at all ability levels. We promote dance floor etiquette, courtesy, consideration of fellow dancers to make it an enjoyable evening for all. We believe that as dance skills improve, so does dance enjoyment. We  believe that the medium of dance provides great entertainment, great social interaction, and will enhance the mental, emotional and physical well being of all those who participate."
Country Dance Club of Sun City holds evening dances on the 1st and 3rd Saturdays of every month 6:00-9:30pm for couples wanting to country pattern dance, cha cha, waltz, 2-step or swing dance. Plus there is a dedicated area for line dancers.
Category: Dance
Location: Sundial Auditorium
Club Contacts:
Lana Williams – Text or leave message 231-557-6555
Walter Christenson – 623-972-5127
Club Website: www.countrydanceclubsuncity.com/
Annual Club Membership: $5.00
Membership Open to all RCSC Cardholders
Dance Dates: 
Country Western Dances – 1st and 3rd Saturday of each month at Sundial all year! Dance 6:30-9:30pm; Doors open at 5:30pm.
Free Line or Couples Lessons with Admission for most dances 6:00-6:30pm
SPECIAL NO FRILLS 2023 NEW YEARS EVE DANCE – Sunday, December 31, 2023 at Sundial Auditorium
6:00-10:30pm | $3 members and $6 for non-members | Music by our regular DJ
Ice, cups and cookies are provided; you may bring your own beverages and snacks.
Dance Admission:
Regularly Scheduled Dances are $3 for club members and $6 for non-members
Wednesday Dance Lessons at Bell – Admission is $5 for 2-1/2 hours of instruction
Couples Pattern Dance Lessons:         
Every Wednesday 6:30-9:00pm at Lakeview Methodist Church (10298 W Thunderbird Blvd). Contact Linda Benton at 623-703-3225.
6:30 Beginner
7:15 Beginner Plus
8:15 Intermediate