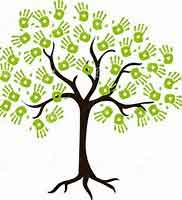 The Best Things In Life Are Made By Hands
The Sundial Craft Club  is a diverse club in which members work on personal or charity projects of their choice. We have club members who are happy to help others learn as variety of crafts including: Adult Coloring, Beading, Greeting Cards, Circular Loom Weaving, Crocheting, Embroidery on Paper, Knitting, Quilling, Scrapbooking, Swedish Weaving and more.
Club membership is open to all RCSC Cardholders. Annual dues are $7.00. Participation in the annual Sun City Fall Arts & Crafts Festival and other social gatherings are part of our annual activities.
Watch for upcoming special classes and workshops listed in "SunViews," the RCSC monthly newsletter and the weekly "Sun City Independent" community publication.
Several of the charities Sundial Craft Club donates to include Stitches of Love, Eve's Place, area nursing homes and veteran organizations.
General Membership meetings are the first Monday of the month at 9:30am.
For more information, please call at 503-502-3151 or email sdcraftclub@yahoo.com.
Category: Arts & Crafts
Location: Sundial Center
Club Contact:  Wendy Harned – 503-502-3151
Crafting Hours:
Open Crafting: Monday 8am-1pm, Thursday 8-11am
Heritage & Genealogy Scrapbooking: Monday 2-6pm
Card Making: Tuesday  5:30-8pm
Scrapbooking: Wednesdays 10am-6pm, Saturday 9am-4pm and 1st, 3rd & last Friday 4-8:30pm
Embroidery on Paper: Friday 1-3:30pm
Quilling: 2nd and 4th Monday 6-8pm
Our club room is located on the upper level of the Sundial Recreation Center. Members may come and go at anytime during open club hours.
Annual Dues: $7.00