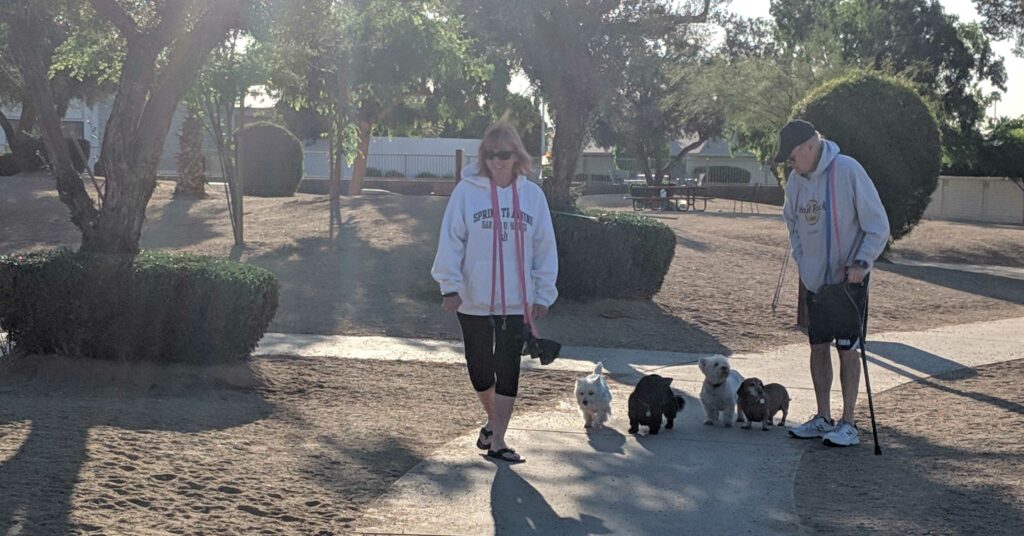 Duffeeland Dog Park is the newest Sun City amenity. This off-leash dog park, owned and operated by RCSC, serves as a social gathering spot for dog lovers and their canine friends. This unmonitored facility is for RCSC Cardholders and their invited guests only. Use of this facility is at your own risk. In order to keep the park clean and enjoyable for all users and the neighboring properties, several rules and regulations have been established which members of the Duffeeland Dog Park Club help to ensure that these are enforced.
Category: Social
Location: Lakeview Center (formal meetings)
Club Contacts:
Tracy Bussabarger (President) – 360-789-9815
Tom Behrendt (Vice President) – 623-233-6649
Raynette Yarbrough (Treasurer) – 702-897-2697
Carolynn Kavanagh (Secretary) – 320-309-0722
Or reach us by email: duffeeland@gmail.com
Dues and Fees: $5 per year
Meeting Times:
Please see SunViews Club Directory for info
Please refer to the Duffeeland Dog Park webpage for additional information about park hours, etc.