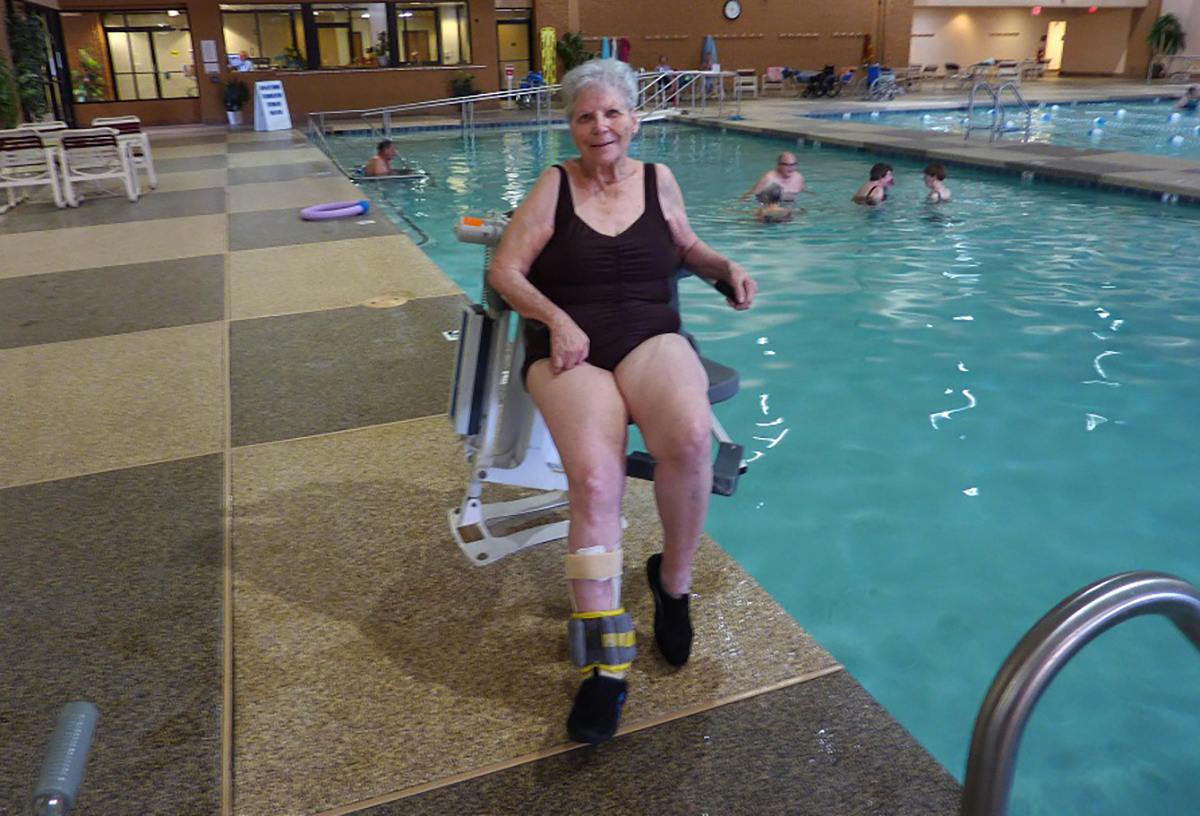 Please come and join the Handi-Capables Club at Sundial pool for exercise and our monthly social meeting at Fairway. The goal of Handi-Capables is to provide a club specifically for those with physical limitations (chronic or temporary), offering the benefits of both social and fitness programs to enhance life, abilities and enjoyment.
The club meets Tuesday and Thursday at Sundial warm water pool for exercise. This pool provides buoyancy and improves our member's balance. There are three pool classes led by qualified instructors. Two classes meet at noon, one class for sitting down and one for those able to stand up. For those that do not require any assistance, the more active meet at 1 pm. For those who need assistance entering the pool, our staff is available with a power lift, ramps and water wheel chairs.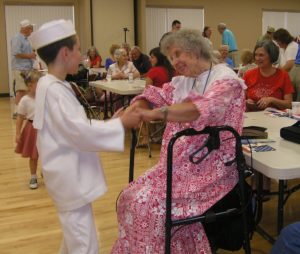 Our social meetings are held at 12:30 pm on the first Monday of the month in the Arizona Room at Fairway Recreation Center. Past programs have included live entertainment, potlucks, films and Bingo. Refreshments are served at every meeting. The annual Christmas Party has become a tradition and although the venues change, this catered affair is well worth the cost.
Membership is $15 per year and is open to all RCSC Cardholders, especially those with physical limitations as well as spouses, partners, friends, or caregivers. You're welcome to join us whether or not you need our services. Individuals wishing to volunteer are always welcome.
Help us spread the word about Handi-capables!
You don't have to be a member to help us spread the word! Tell your health care professionals and friends about us. Invite those with physical limitations to give us a try – everyone is welcome. Our members include those living with Parkinson's, MS, cancer, paraplegic, arthritis, diabetes, cardiac and post-stroke conditions, and those with pre- and post-joint replacements, etc.
Drop by and watch us poolside or be our guest for a complimentary water exercise session. Whether you're considering membership or just want to be a better resource for those who may be interested in our services, we would enjoy meeting you!
Category: Social / Fitness
Location: Fairway (meeting) & Sundial (pool) Centers
Club Phone: 623-273-8688
Club Email: handicapablesaz@gmail.com
Social Meeting Time: Social & Business (January-November) 1st Monday at 12:30pm – Fairway Center
Activity Times: Water Exercises (2 classes) Tuesdays & Thursdays from noon-1pm & 1-2pm at Sundial Center (no class in August) in the small warm water pool. Less able at noon; more able at 1pm.
Club Fees: $15 Annual dues (January-December)
Club Brochure: Click here for PDF of the Handi-capables Brochure