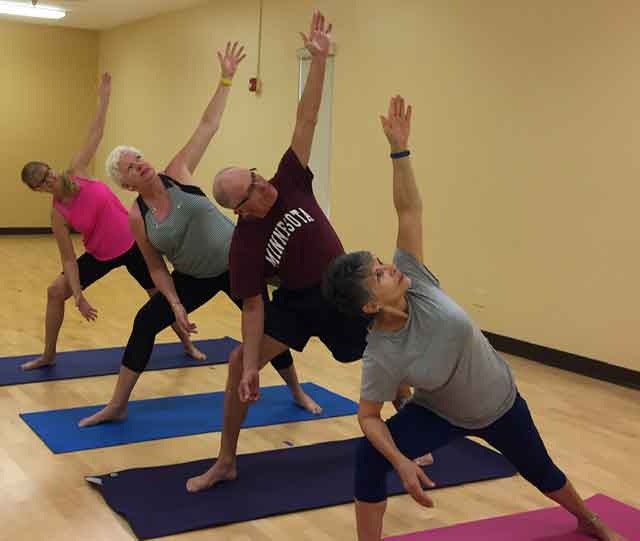 All classes are multi-level and do not assume prior yoga experience. Classes are taught by certified instructors and include breathing techniques, stretching, relaxation and meditation, as well as warm-ups and basic postures to increase mind-body connection, self-awareness, and self-confidence.
What you'll need to bring and wear
To attend bring a yoga mat, small blanket or beach towel, your current RCSC card, $3 for each class and $5 for yearly membership. Wear loose, comfortable clothing for a warm environment and please arrive at least 25-30 minutes before class to register and pay.
Visitors may attend our club once as a visitor and pay $3.00.   Bring your current RCSC Member or Privilege Card with photo please..
Category: Fitness
Location: Sundial Center
Club Email:
For more information and class schedule, visit the Hatha Yoga Club website.