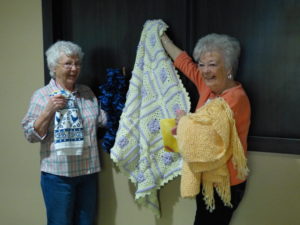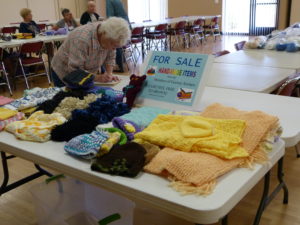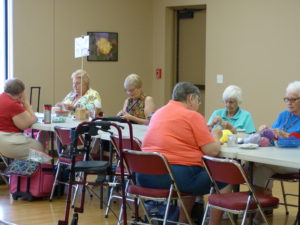 Knit & crochet items for military, care centers, school children, homeless & other charities.  Join us any Friday from 8:30 a.m.-1:00 p.m. at Fairway Recreation Center, Arizona Rooms 3&4. Work on your own projects using your own yarn, or work on club projects with club yarn. Yarn donations always welcome. We always have items for sale, and we participate in the Annual Sun City Arts & Crafts Festival in November.  Annual dues $5. Club Membership open to RCSC cardholders only. For more information, please call Denise at 602-469-2505.
Category: Arts & Crafts
Location: Fairway Center,  Arizona Room 4
Club Contact:
Meeting Times:
Fridays: 8:30am-1pm
Business Meetings: 10:00am on the second Friday of February, May, October, November and December.