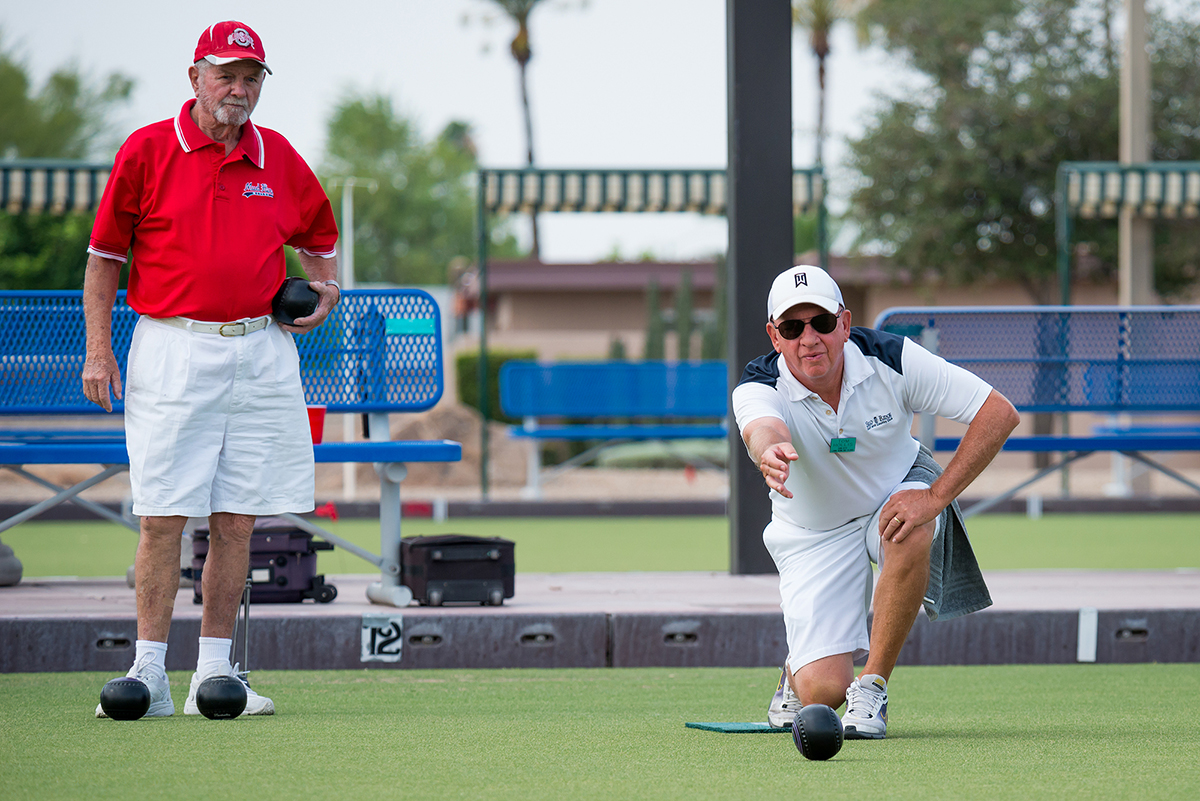 The ancient and engaging sport of lawn bowling as played today is a wonderful way to enjoy hours of fun, fresh air and moderate exercise while meeting some great new friends. Join us at Bell Lawn Bowl and give it a try!
Category: Sports
Location: Bell Center
Club Contact: 
Amy Heidebrink 623-583-4432
Doyle Dickson 623-977-4908
Club Email: cblbc@gmail.com
Meeting Times:
Club bowling hours change seasonally.
Call or check website below for current tags-in times: http://www.bowlsaz.com/
Events: TBA