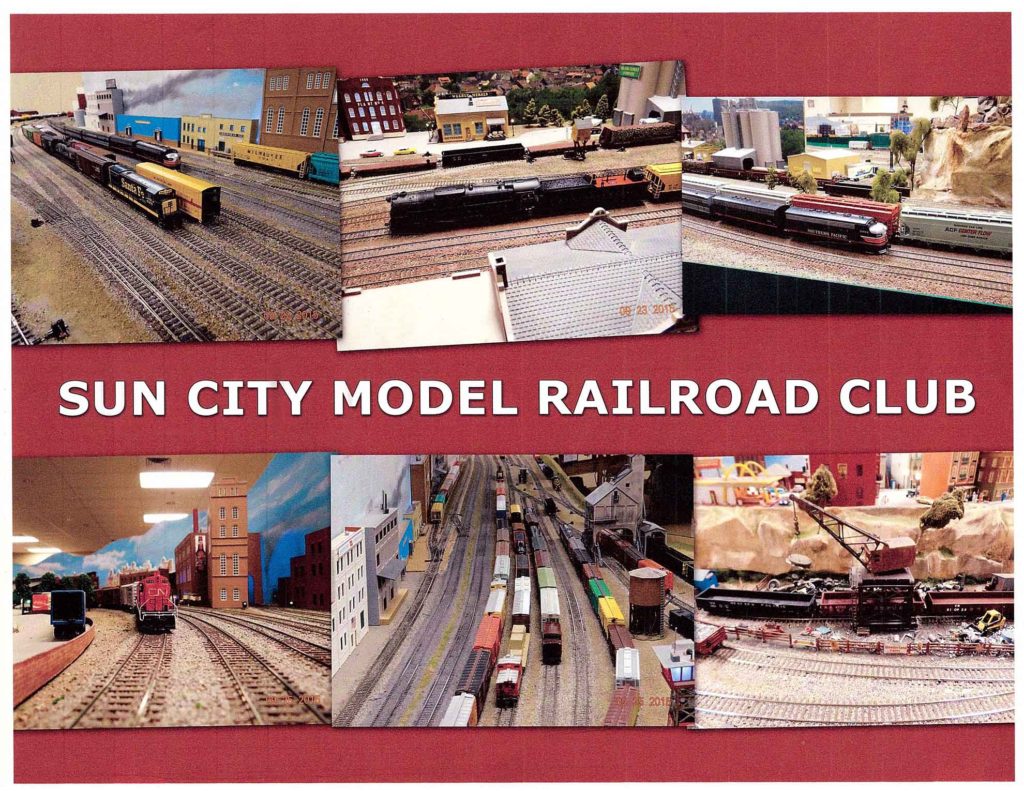 If you enjoy model trains, the Sun City Model Railroad Club invites you to become a member. We have an HO scale layout, and an N scale layout is under construction. Our club is always looking for new members. If you have never run a train or have not done so since childhood, or do not have a layout at home, we have members who will help you get going in the area you are interested in, such as running rains, planning, track, electrical or scenery work, DCC and decoders, maintenance, etc. There is club equipment that you can use if you left yours "up North" or model in a different scale.
Membership dues for the Model Railroad Club are $10 a year (plus a one-time fee of $5 for a badge). See any member for more information.
Note:  RCSC rules limit membership to Sun City residents holding a current Recreation Center card. However, visitors are always very welcome!
Category: Hobby
Location: Fairway Center
Club Contact Phone: 239-207-7314
Meeting Times:
Winter Hours (October thru April): Tuesdays, Wednesday, Thursdays 9am to noon;  Saturdays  9am to 1:30pm
Summer Hours (May thru September): Members – Monday thru Saturday 8am to noon; Visitors – 8am to noon Wednesdays, 2nd and 4th Saturdays 9am to 2pm