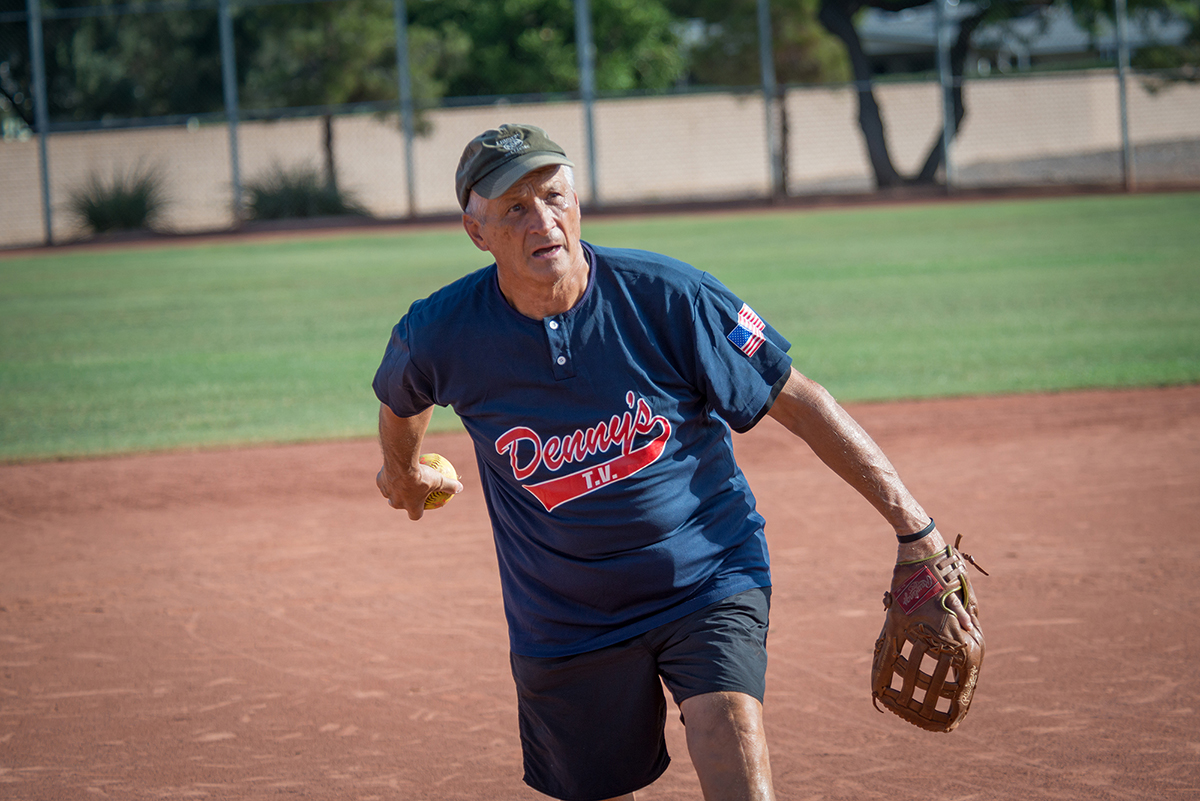 Senior Softball Club is a mixed recreational and competitive play for men and women on the newly renovated Sun Bowl Softball Field located south of Peoria Avenue at 107th and Clair Drive, behind the Sun Bowl Amphitheater.
The American, Central and National Leagues each play twice a week (daytime) from late October to April. Games alternate between the Sun Bowl Field in Sun City and Liberty Field in Sun City West. Full uniforms are provided.  Co-ed teams play Fridays; Women's teams and Seventies teams (70+ years old) play Saturdays.
During the summer, there are three sessions (early a.m. games) from April through September. This allows members to commit to play any or all sessions, yet still take a vacation.  Individuals can join anytime and must have a valid RCSC card.
Club membership fee is $100 the first year and $25 annual dues thereafter. New players must attend at least two sessions with the Green Team Program which meets year-round on Monday mornings at 8:30a.m.
NOTE: The softball field is closed for over-seeding each October, so an alternative field is used.
Category: Sports
Location: Mountain View Center
Club Contact: 
Dan Braddock, President – 520-404-2909
Julie McGlynn, Publicity – 623-977-6144; 410-279-3741 (cell)
Bill Goldspink, Board Member – 503-351-2036
Meeting Times:
Daily (except Wednesdays) at Sun Bowl Ballfield
Membership = $25/Year
Club Website: http://www.azsrsoftball.com/