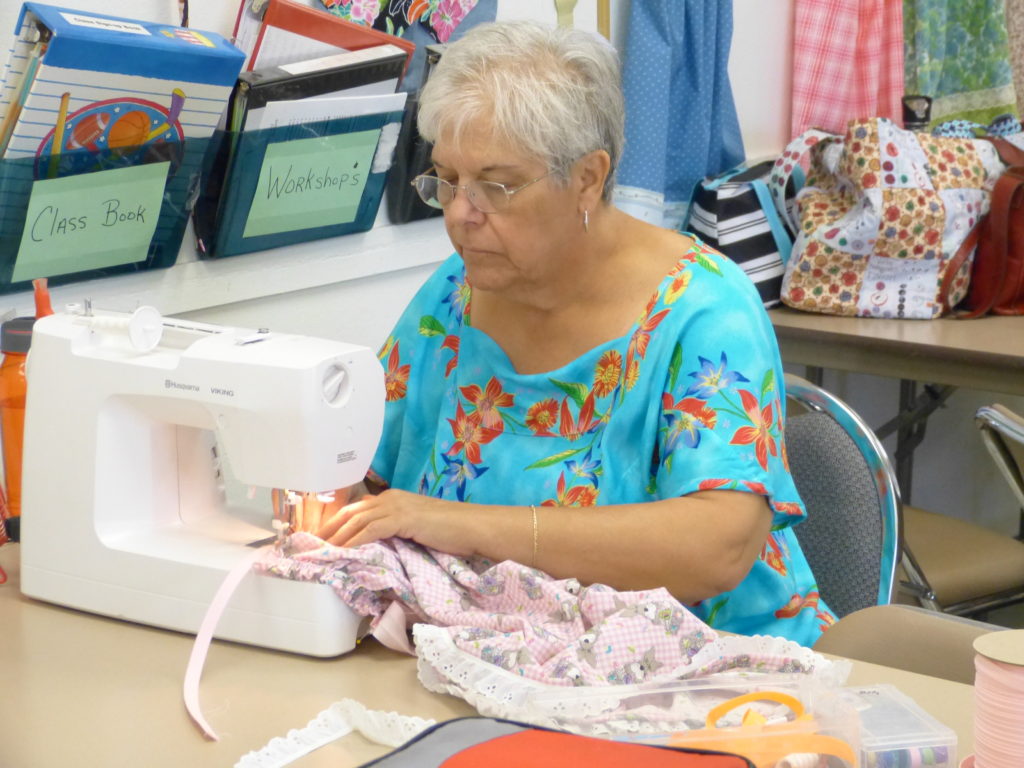 Sewers, beginning or experienced, can enhance their sewing experience through classes and sharing creative ideas with members in the Sew 'N Sew Club.
Sewing for others!
We also sew for a purpose – children's clothes for Luke Air Force Base Airmen's Attic, quilts for Early Start Program, eyeglass cases for Boswell Hospital and the eye institute, plus boutique gifts.
Club embroidery machines, sergers, sewing machines and teachers are available to club members.
Visit our website for more information.
Category: Arts & Crafts
Location: Lakeview Center
Club Contact: 480-225-8231
Meeting Times:
Weekly Program Meeting
Thursdays 9:30-11am
Open club room, boutique, doll clothes sales
Tuesdays & Saturdays 9am-3:30pm
Thursdays 11am-3:30pm