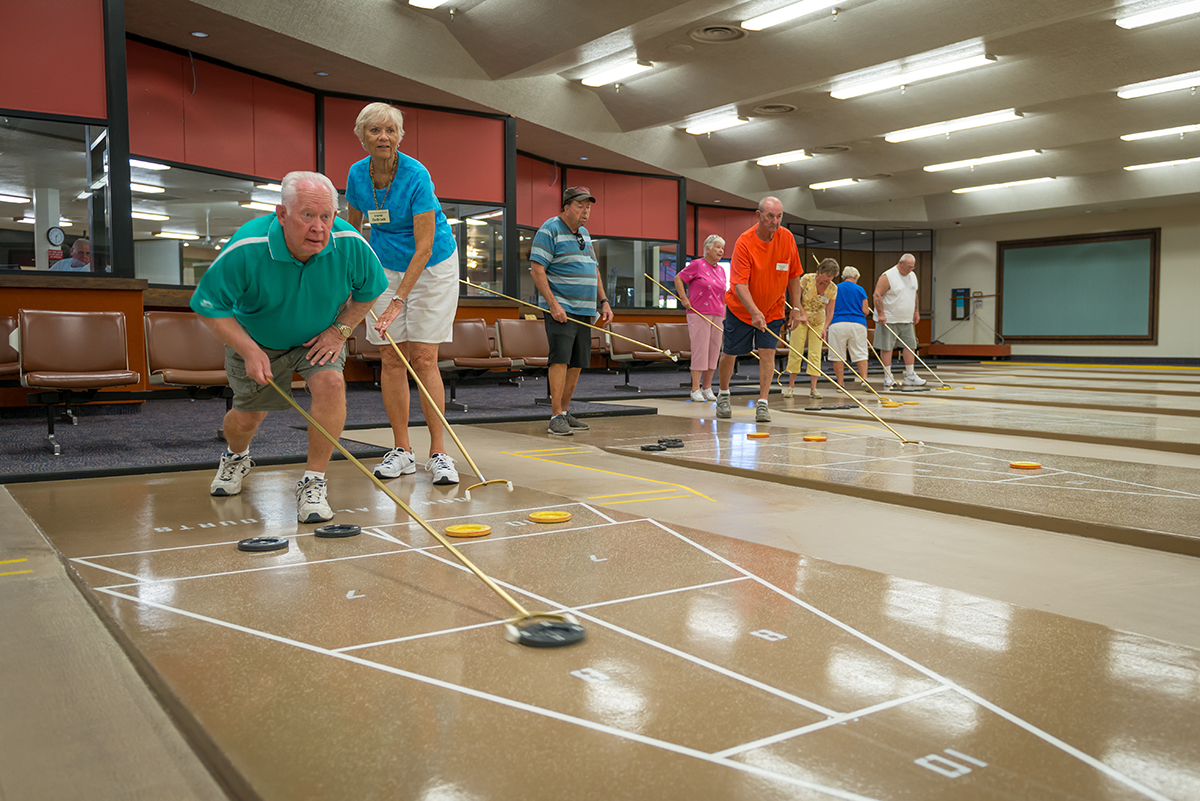 The Bell Shuffleboard Club meets three afternoons every week (see meeting times below).
Shuffleboard is a great sport enjoyed by everyone – both amateurs and skilled players alike! We have eight (8) beautiful indoor courts located inside Bell Lanes which have a very smooth surface.
Yearly dues: $7.50
Free lessons are available and take approximately one hour. Please contact either Dennis (623-999-0362) or Mike (623-451-5578) to schedule.
Category: Sports
Location: Bell Center
Club Contact:  Call for more information or free one hour lesson
Meeting Times: Monday, Tuesday, Friday:  1-3:15pm