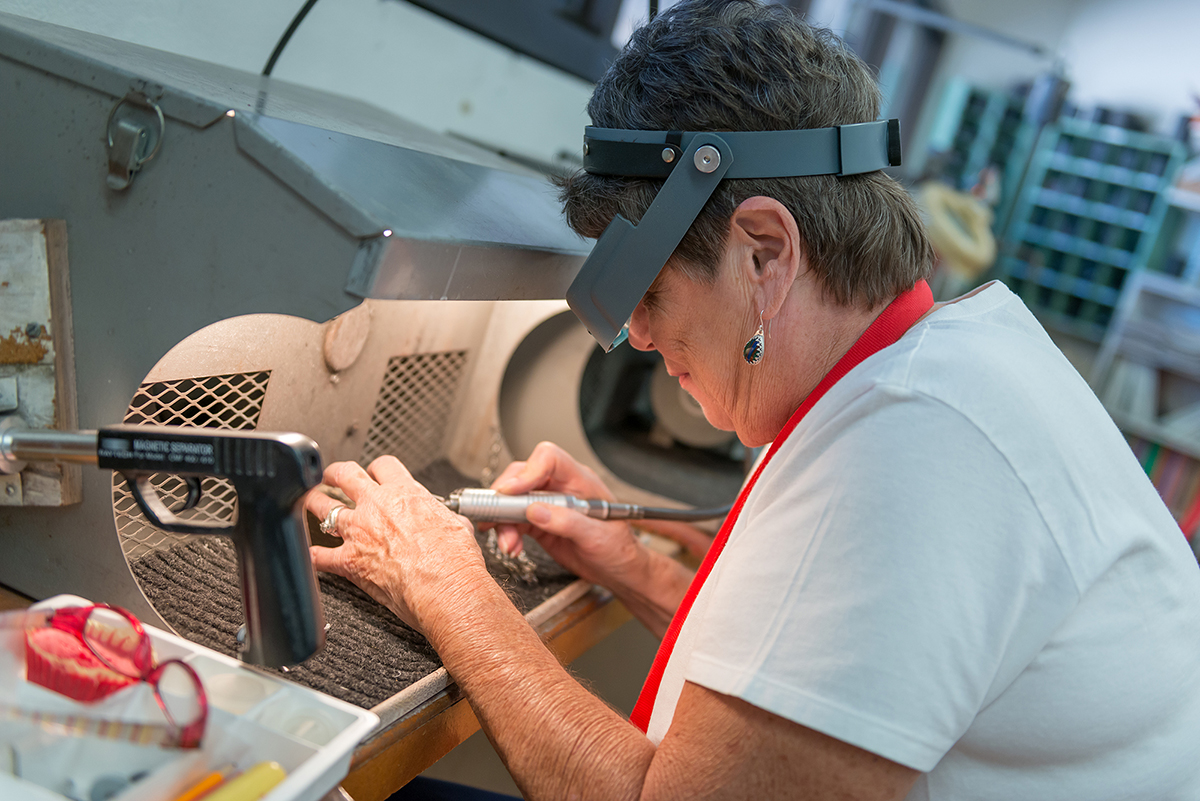 Bell Silvercraft Club has been creating exquisite silver jewelry since 1976. We have a fully, professionally equipped silver craft work area and sales room located in the middle of the Arts and Crafts Village at Bell Recreation Center.
Here you will find all of the materials and tools to fabricate your own sterling silver jewelry. We start you with a beginning class in basic silver work and crafting. It will teach you many of the basic techniques that you will use in the crafting and creation of your own silver work once you are finished. These classes are taught by experienced club members and expert silver crafters and offer individualized, hands-on guidance and instruction. We also offer classes in lost wax casting, turning wax molds into beautiful silver or gold cast pieces, chainmaille and chain link classes for stunning bracelets, necklaces and earrings. We also offer wire wrapping classes along with other specialty classes and demonstrations throughout the year.
You are welcome to tour our club, view the stunning finished jewelry in our sales room to see and imagine the possibilities of creating such stunning jewelry. Club Membership is open to any current RCSC Cardholder. Our sales room is open Monday through Saturday from 9am to 3pm. The work room/shop are is open Monday through Saturday from 8am to 3:30pm. For additional information, call us during those hours at 623-933-8442.
Category: Arts & Crafts
Location: Bell Center
Clubroom Phone:  623-933-8442
Club Hours: Monday-Saturday: 8am-4pm
Sales Room Hours: Monday-Saturday: 9am-3pm