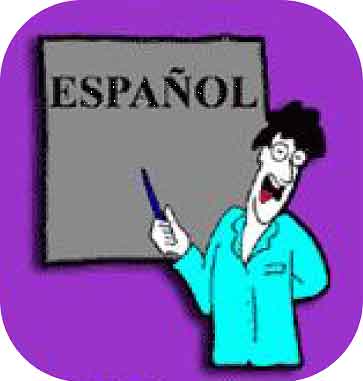 The Spanish Club, or El Círculo Español, offers Spanish classes from beginner through intermediate, from October through April, and an all-levels practice group throughout the summer. Some of our instructors are native speakers. All are enthusiastic and patient volunteers. Come have fun learning or improving your Spanish in a supportive environment and make new friends in the process.
In addition to learning language skills, the purpose of the club is to help our members better understand the culture and traditions of Spanish-speaking countries. Our instructors infuse their classes with their personal knowledge and experiences. The Club arranges monthly social outings (usually the third Thursday of the month) to restaurants and other locations of cultural interest.  Cultural happy hours (usually the second Friday of the month) present topics of interest.
PLEASE NOTE:  2021 Fall semester begins the week of October 10th with some classes starting later.  Signups for both in-person and Zoom classes will be at the 2021 Fall Registration Fair on October 7th, at Fairway Center, Arizona Rooms 1 and 2, 5-8 pm.  You may also join the club at the fair. 
Category: Educational
Location: Fairway Center
Club Officers & Contact Information:  Contact us via email at SunCitySpanishClub@gmail.com
Barb Zanoni, President
Rochelle Kinderknecht, Vice President of Communications
Consuelo Grass, Assistant Vice President of Communications
Joe Hewitt, 2nd Vice-President
Amy Peterson, Secretary
Margaret Mitzen, Treasurer
Annual Membership: $10 per person for RCSC Cardholders only. Unlimited classes! See attached Membership Form.
Course Offerings: See attached List of Classes for Fall 2021
Course Schedule:  See attached Class Schedule for Fall 2021
Brochure:  See attached Brochure
---
How to Join & Register for Classes 
The preferred way to join and register is at the Fall Registration Fair (October) or the Spring Registration Fair (January). At the registration fairs you'll be able to visit with instructors who will help you decide which class(es) are best for you. Download and print a membership form (or pick one up from our bulletin board at Fairway Center outside of Room 129), complete it, and bring it to the fair along with a check or $10 cash (exact change only). Forms will also be available at the fair. At the fair, you will be given your Membership Badge.
You can take as many classes as you choose. We encourage you to try different classes and teachers during the first two weeks of a session until you find the best fit for you. Consider giving a conversation class a try because speaking helps your brain put together all the pieces of learning a language. Each teacher will use a unique approach, so it is up to you to decide what works best for you.
You may also join the club by mail. Please do not send cash by mail. Download and print a membership form, complete it, and mail it along with a $10 check and a clear photocopy of your photo RCSC card (no fobs) to the address on the form. You'll find your Membership Badge the following week in the Club mailbox across from our Bulletin Board outside of Room 129 at Fairway Center.
---
Class Location & Schedule
All in-person classes are held at Fairway Recreation Center. Most January classes are continuations of fall classes but new ones may be available. Download the class schedule (or pick one up from our bulletin board at Fairway Center outside of Room 129). While in class you must wear your Membership Badge which you will receive when you join the Club. This allows instructors and class monitors to learn names, determine numbers for class handouts, and verify your club membership.
Class Prerequisites: 
Beginners Level 1- Anyone
Beginners Level 2 – Recent class experience
Intermediate Level 1 – Some knowledge of basic tenses
Intermediate Level 2 – Comfortable with simple speaking and reading
Beginning Conversation – Some knowledge of words and grammar but little conversation experience
Intermediate Conversation- Some conversation experience
A Beginning Italian Class is also available
Textbooks:
We use these textbooks:
"Spanish Made Simple" by Jackson and Rubio, revised by Nemethy
"Practical Spanish Grammar," by Prado, second edition
"Conversational Spanish For Adults, Seeing What You're Hearing" Levels I & II, by Susan Roemer
"Italian Made Simple" by Cristina Mazzoni, Second Edition
The third textbook is available from the instructor for $20 and the rest are readily available for purchase on the web or from local bookstores. The textbook used for each class is clearly indicated on the current Course Schedule. You are responsible for obtaining your own textbook. If you are unable to make the first week or two of classes, please read the first chapters of your book so you don't get too far behind.
Anyone having used textbooks may bring them to the two registration fairs where they can sell or donate them to other members. The Club will provide a table for your use; however, sales are between individuals. The Club will not collect money and will not accept donated books or materials.
Volunteers
The Spanish Club is dependent entirely on volunteer instructors and members who donate their time to organize and manage classes and activities. When joining the club, you agree to assist the club in some way. Board and committee members are all volunteers. Volunteer monitors are required for every in-person class to record attendance, and to assist new members and the instructors. People are needed to help set up before our fiestas and to clean up afterwards. Others are needed to help with planning social and cultural activities and communications. Contact us via email or talk to one of our Board members about volunteering to help your club.
Spanish Club At A Glance
Fall Registration Fair
Fall Classes (Oct – Dec)
Holiday Fiesta
Spring Registration Fair
Spring Classes (Jan – April)
Teacher Appreciation Fiesta
Summer Classes (May – Sept as available)
Cultural Happy Hour (Second Friday, 4-5pm, Oct – May)
Dinner Outings (Third Thursday of every month)
Other social and cultural excursions