Carvers of Sun City is a club for wood carving, gourd art, and model construction. Our members include both women and men and range from beginners to masters.
Wood carving consists of free form, in the round, caricature, relief, chip, and bark carving. We also carve using power tools, and wood burning.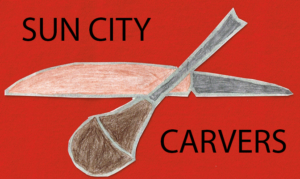 Gourd design consists of works of art using hard shell gourds as a medium. Gourd surfaces may be carved, sanded, painted, dyed, burned and polished.
If you have never carved before, our members will get you started and follow you through your training. You will learn through patience and practice.
Tool kits are available for your use until you decide what you will need. Our inventory of wood and gourds will get you started with basic designs. The club library has thousands of patterns to choose from.
With carving you learn a new fun hobby, work with your hands, socialize with and learn from fellow club members and release that creativity you never knew you had.
You are welcome to tour our club, talk to our members, view the displays of finished gourds and carvings, and imagine creating your own. Club membership is open to all RCSC Cardholders and we look forward to you joining us. Call or stop by room 213 at the Lakeview Recreation Center.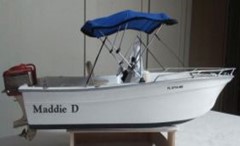 Category: Arts & Crafts
Location: Lakeview Center
Club Room Phone: 623-275-2393
Club Contact: Dave Buell – 847-287-1005
Meeting Times: Tuesday, Thursday, & Saturday 7:30am-12pm;
afternoons by appointment