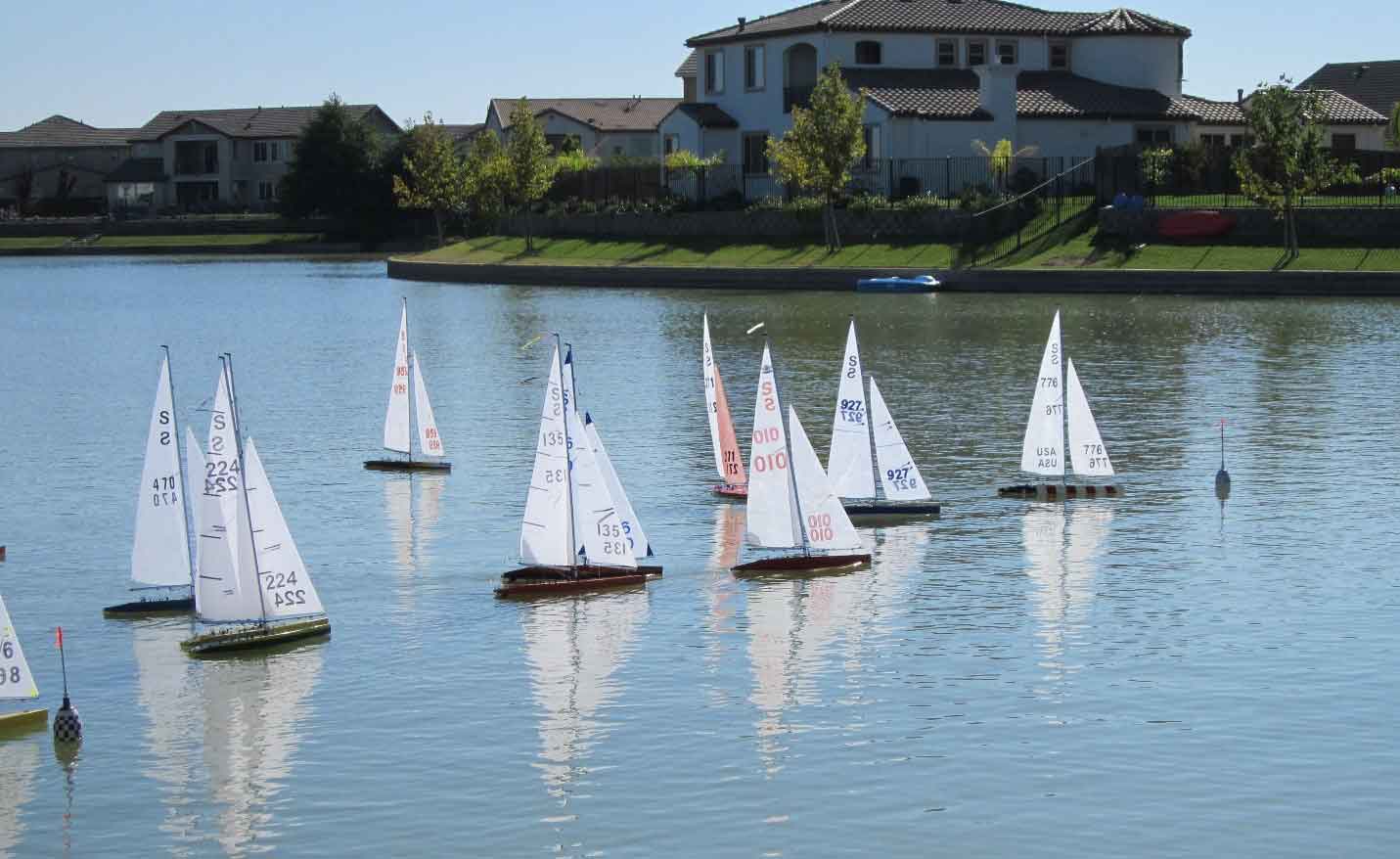 Sun City Yacht Club provides an opportunity for RCSC Cardholders to enjoy the sport of sailing and racing radio-controlled yachts here in Sun City. Our members experience ranges from those who have sailed on real yachts and dinghies to those who have never set foot on a boat. No matter how we started we all enjoy the fun of sailing and developing the skills of harnessing the power of the wind.
We invite anyone interested in experiencing the fun of sailing radio-controlled yachts to join us at any of our club gatherings where you can try your hand at sailing one of these yachts. Members will be happy to instruct new sailors and help them understand the steering and trimming of the sails.
Some club members also build scale model motor yachts, naval vessels and sailing yachts. If anyone has a RC yacht that they would like to pass to a new owner, sell or donate, we would be glad to help.
While club membership is limited to RCSC Cardholders; guests and visitors are always welcome.
The Club sails throughout the year at the following times:
October through April from 12 noon to 3pm, Sunday and Thursday
May through September from 10 am to 12 noon, Sunday and Thursday
The normal sailing location is at the SW corner of Viewpoint Lake behind the Lawn Bowling green at Lakeview Center.
Category: Hobby
Location: Lakeview 
Club Contacts:
Peter Jennings, Commodore – 206-802-8622
David Nydell,  Vice Commodore – 623-251-1617
George Kramer, Secretary/Treasurer – 623-974-9237