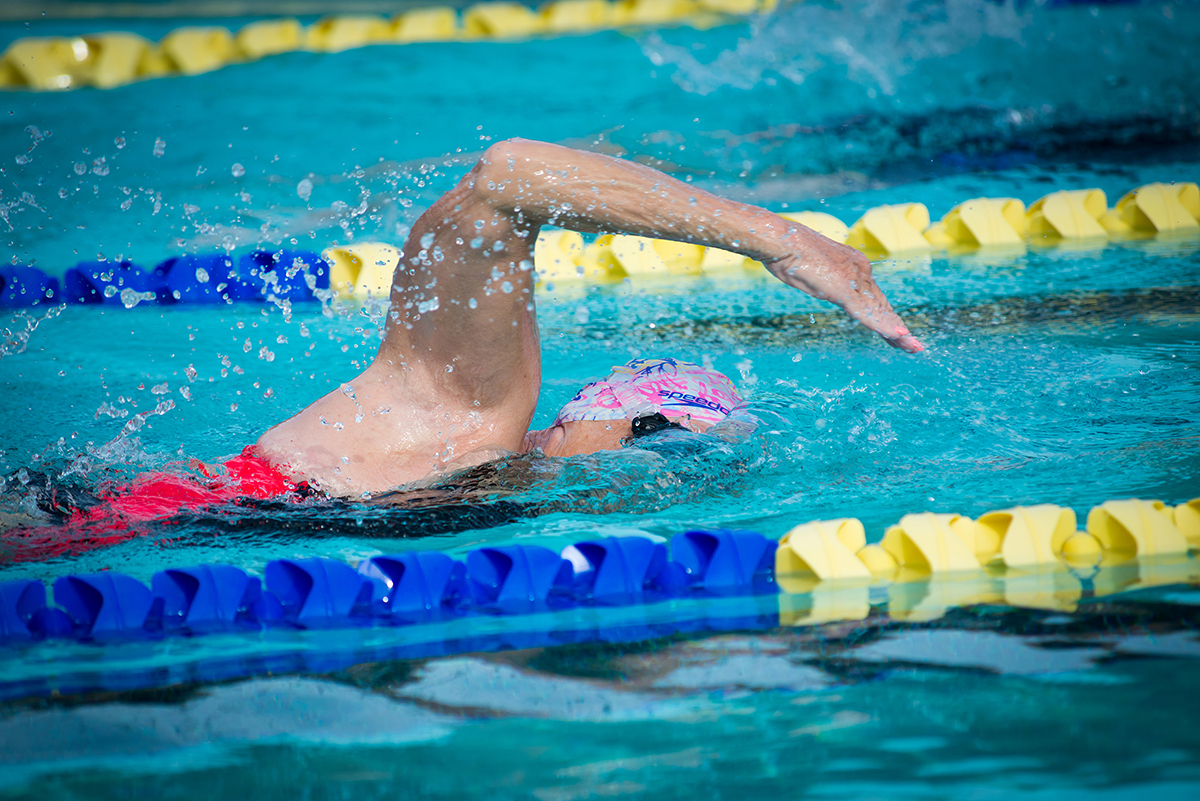 Swimming is the best workout with less stress on your joints. Swim lessons are held at the Sundial pool from November until April, and then move to the Lakeview Pool from April through October with classes for beginners, intermediate swimmers and advanced. Lessons are included in your Swim Club of Sun City membership fee.
The Sun City Stars Master group swims at the Bell Center pool. Members volunteer coach or call the workouts. Swimmers range from competitors in national meets to those that just want a great workout.*
Swim Club membership is open to all RCSC Cardholders for an annual fee of $3.00 (increasing to $5/year January 2018).
Category: Fitness
Location: Bell, Lakeview, and Sundial Centers
Club Contact:
Club Schedule:
Swim Lessons are Wednesdays at either Lakeview (spring/summer) or the indoor Sundial pool. (fall/winter)
Aqua Suns meet at 8:30 – 10AM on Monday, Wednesday and Fridays at the Lakeview pool year round
Starrs Master workout group swims year round at the Bell pool, weekdays from 7- 9AM*
* Once you have used your guest status with the Starrs Master workout group, active US Masters membership is required. Register for the Masters here.