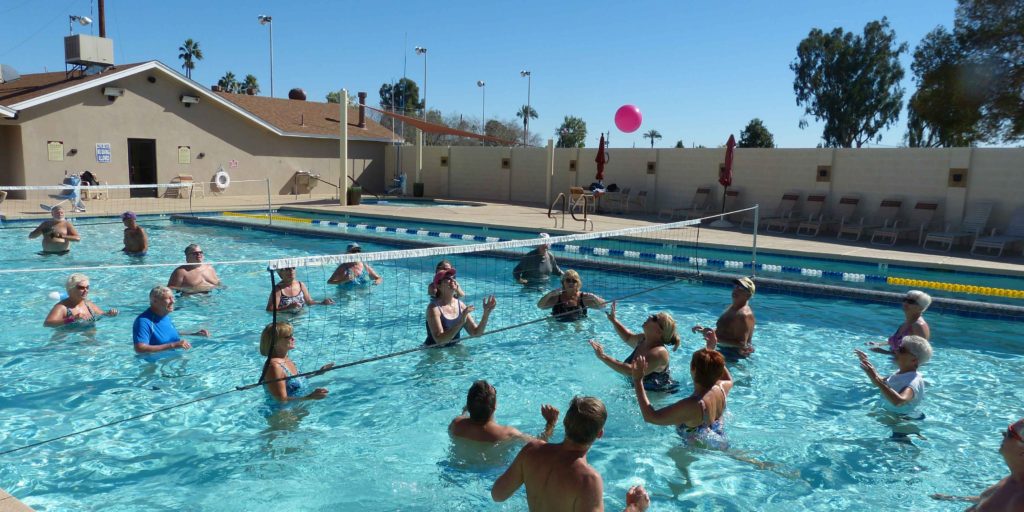 Water Volleyball Club at Oakmont Center meets on Mondays, Wednesdays, Fridays and Sundays from noon to 3pm. Membership in the club is open to all RCSC Cardholders in good standing. In order to participate in the water volleyball games, MINIMUM SKILLS ARE REQUIRED. Please email the Club (address below) for an appointment to discuss membership and skill requirements.
Category: Sports
Location: Oakmont
Club Email: WVCofSC@gmail.com
Meeting Times:
Monday – Noon to 3pm
Wednesday – Noon to 3pm
Friday – Noon to 3pm
Sunday – Noon to 3pm
Membership Fee: $10 annual membership fee (cash only – exact change please)
NOTE: The number of members participating in the water volleyball games often reaches and exceeds maximum pool capacity, so participation cannot always be guaranteed.