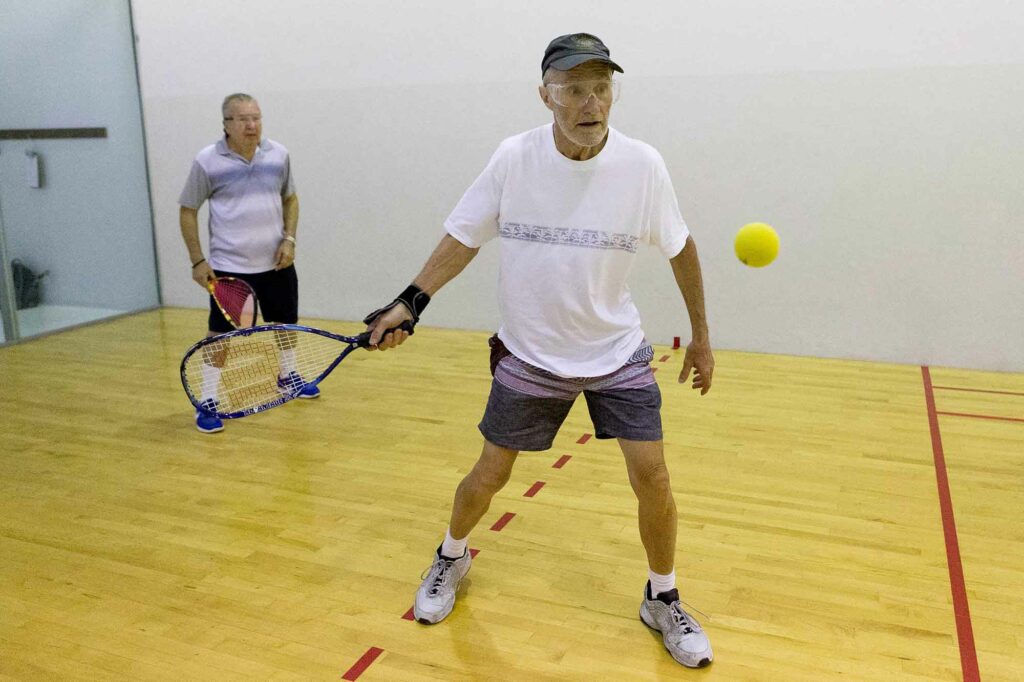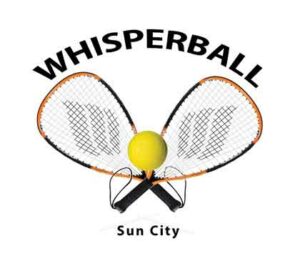 If you never heard of Whisperball, don't despair! It is now here in Sun City.  Our club was chartered in November 2018.  We are slowly growing and soon hope to be a major sport here.  So be cool and come and join us.  If you have good hand/eye coordination, like a challenge, and enjoy exercise, this may be the sport for you.  Whisperball is a bit like Racquetball, except mainly it uses a foam ball.  Now don't let that fool you into thinking that it is easy to play.  We've had some Racquetball and Pickleball players try it and find it not so easy to hit and score points.  We are looking to attract new members.  Annual dues are $10.
We are now also in the process of starting a ladies Whisperball group.  The ladies may only play among themselves or play co-ed, it's your option.  So come give it a try, it may be the sport your looking for.  Introduction to Whisperball is on Tuesday and Thursday at 1:30pm at the Bell Racquetball courts.  All you need to bring with you are court shoes (not worn to the courts), safety glasses and racquet, if you have one. If not, the monitor near the courts will loan you one.  Presently play times are Monday, Wednesday and Friday at 3pm.
Additional play times may be added if there are sufficient number of members. We generally play doubles but we do also play two on one, cutthroat and singles.  In the future, we may challenge Sun City West at Whisperball.  With the right players, we could beat them.
Category: Sports
Location: Bell Center
Club Contact:
Rick 480-678-1622 or visit www.whisperballclub.com
Club Hours:
Monday, Wednesday, Friday 3-5pm
Tuesday & Thursday 1:30-3:30pm (Instruction by appointment)