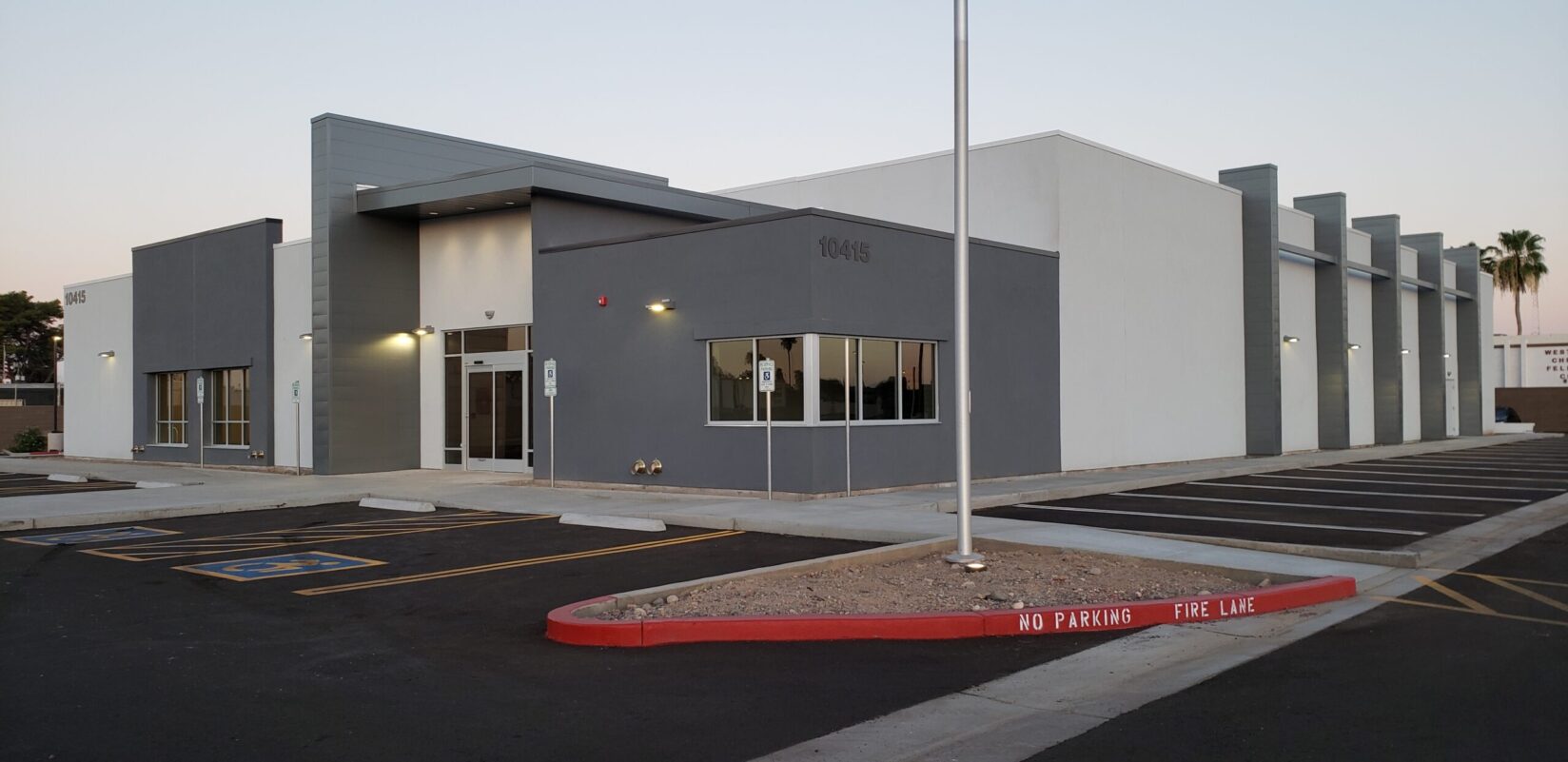 Operating Hours: Monday-Thursday – 8am to 8:30pm; Friday-Sunday – 8am to 4:30pm
Wi-Fi Hotspot
UPDATE: RCSC Remains in Phase Two of Reopening Plan
CLICK HERE for details!
Sun City AZ's newest property, Grand Center, brings the community right back to where it all began on January 1, 1960 as thousands of cars lined up to see the oasis in the desert created by Del Webb way back when.
While there's no "recreation" at this location (no fitness center or aquatic facilities), you'll be pleasantly surprised by what Grand Center offers – several RCSC Chartered Clubs that have outgrown their previous locations (Camera Guild, Clay Club, Garden Club and Jewelry/Stained Glass & More),  meeting/classroom space, a state-of-the art environmentally controlled greenhouse, along with a satellite office of the Sun City Posse whose volunteers provide services and assist by acting as a resource to help residents address safety concerns.
We'll soon start construction on a second building at this location which we anticipate being completed in early 2021. Stop by and experience another "grand" place to participate and enjoy your next adventure right here in Sun City AZ – the Original Fun City.