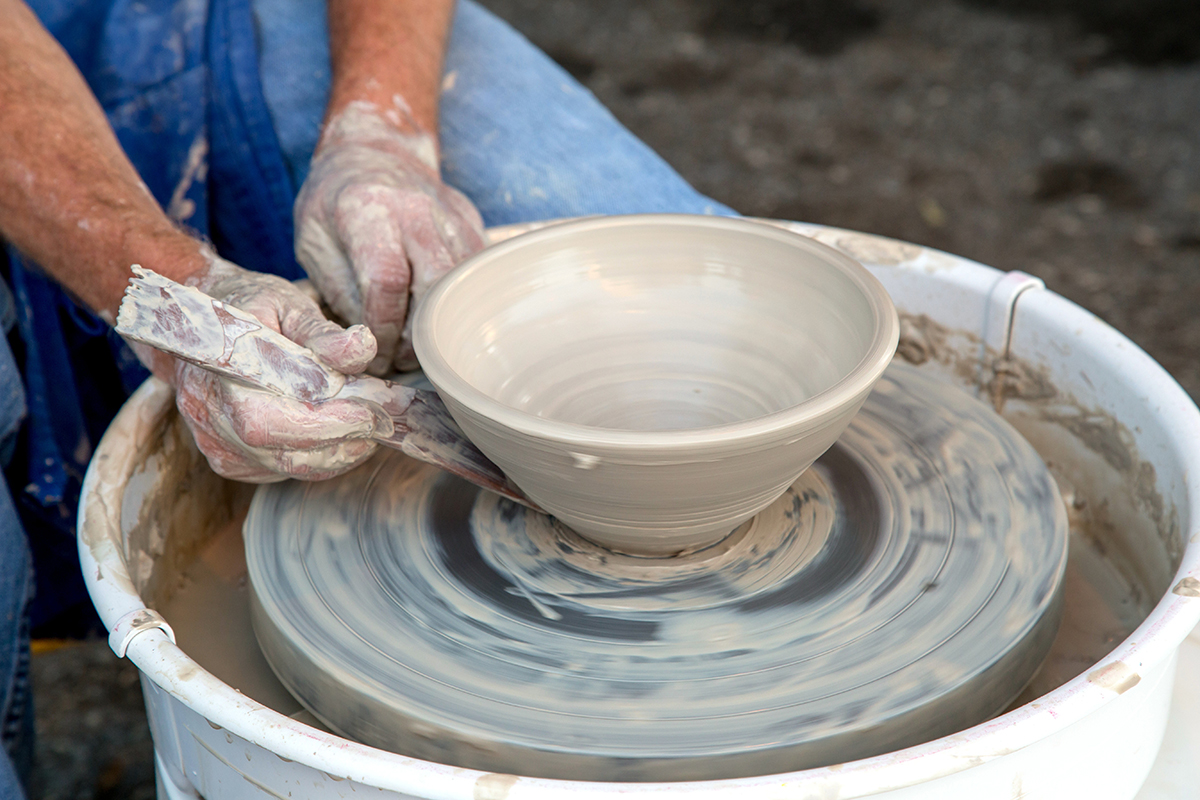 Marinette Clay Corner was established in 1984 with thirty members. Today our pottery club has an RCSC membership list of well over a hundred. We do both handcrafted clay and the pottery wheel along with kiln firing and glazing at our club site.
New to Clay?
Classes are offered in both beginners and advanced. One of our projects was a gift to Sun City's 50th Anniversary (2010) with our pottery art work and dolphins display at both Bell and Marinette Recreation Centers.
Category: Arts & Crafts
Location: Marinette Center
Club President: Donna Kraft  (623-221-0086)
Club Phone: 623-977-3167
Website: http://marinetteclaycorner.org/
Club Hours:  Now Open 7 Day a Week!
Monday-Saturday: 7:30am to 9pm
Sunday: 10am to 6pm
Club Member Meetings:
2nd Wednesday at 9-11am
September through April
Special Events:
Yard Art/Lunch: 3rd Wednesday – 9am-3pm
Annual Open House & Spring Sale, Friday & Saturday, March 27-28, 2020 from 8am-4pm
Annual Sun City AZ Arts & Crafts Festival at Sundial (always the weekend after Thanksgiving)