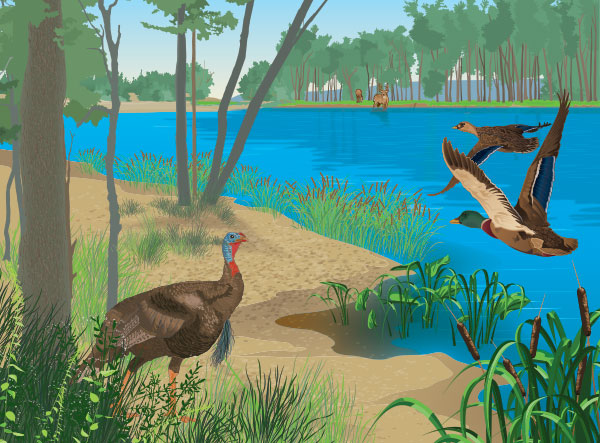 The Sportsmen Club of Sun City (formerly Conservation & Sportsmen Club) welcomes you to Sun City.  Our club is very active in outdoor sportmen's activities, is family-oriented for men and women. Each meeting, usually with a guest speaker, is informative and educational on a wide variety of topics. Club activities are year-round and include:
Hunting – Big and small game and birds during hunting season;
Fishing – Seasonal weekly trips to metro and state lakes and streams including trout fishing;
Trap & Skeet – Meet every Wednesday at 7:30am at the Ben Avery Target Center. Contact Les at 623-876-8714 for more information;
Target Shooting – Meet every Friday at 7:30am at Ben Avery Main Range;
Sporting Clays – Meet every 4th Monday at Ben Avery Clay Center Quail Course. Meet at 8am at Station 1 Quail Course behind main sign in building.
Category: Sports
Location: Lakeview Center, Social Hall #1
Club Contact: Dave – 612-202-4803
Meeting Time: 3rd Thursdays  at 9am September through May in Lakeview Social Hall #1
Upcoming Meetings, Guest Speakers:
No Upcoming Meeting scheduled at this time
Upcoming Social Dinners – 2nd Wednesday at 4:30pm
No Social Dinners scheduled at this time
Upcoming Special Event:
No Special Events scheduled at this time