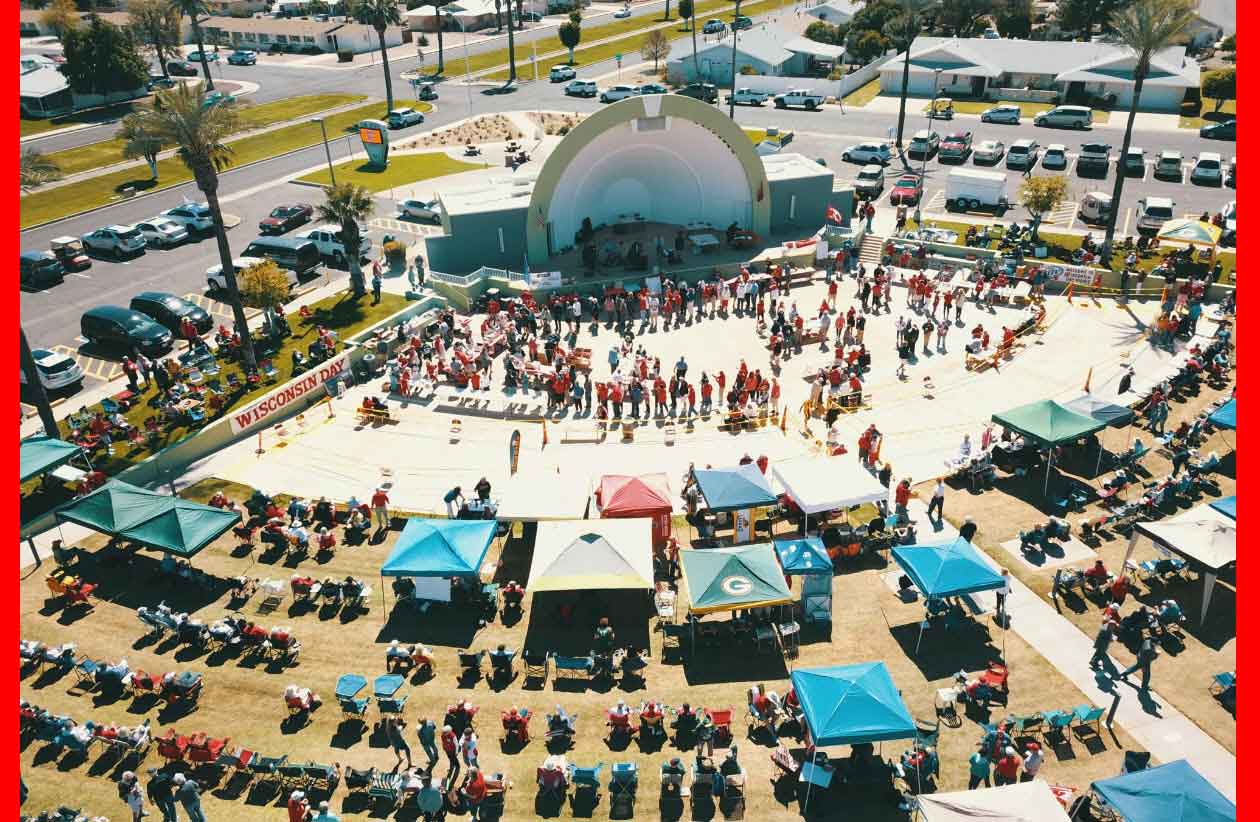 The Wisconsin Club of Sun City is open to all RCSC Cardholders who at some point in their lives resided in the state of Wisconsin – The Badger State, home of Harley Davidson Motorcycles, dairy capital of the United States, and so much more!
Category: Social
Location: Fairway Center (Planning meetings only)
Club Contact:
Membership Dues:
Valid RCSC Membership Card required
Annual Dues: $5.00
Upcoming Meetings: To be announced
Get Ready! Next Wisconsin Day Picnic at the Sun Bowl – Thursday, March 9, 2023
10am to 4pm (Food served 11am-2pm only)
Brats, Beans, Chips, Soda, Hot Dogs, Beer
Cost $10/person (purchase ticket at event)
Click Here to view the Wisconsin Day Picnic 2022 as featured in Episode #5 of Sun City AZ in Focus 
Click Here to view the Wisconsin Day "Memories" Power Point Presentation
---
Make it a great Wisconsin Picnic by volunteering to help!
Just complete this form and return it to Linda McIntyre.
A Special Thanks to Sponsors of the Wisconsin Day Picnic