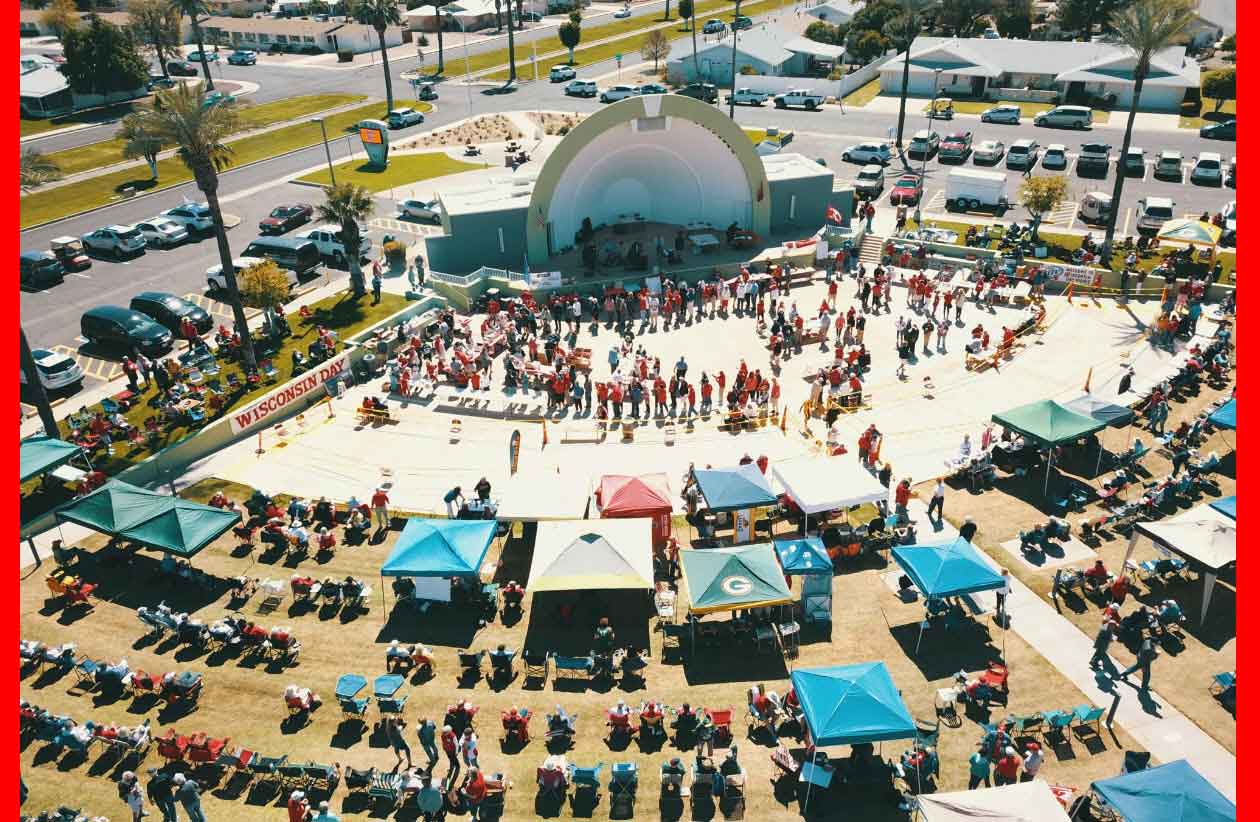 Due to continued concerns regarding the COVID-19 health crisis, we regret to inform all that the 2020 Wisconsin Day Picnic at the Sun Bowl Amphitheater has been CANCELLED!
The Wisconsin Club of Sun City is open to all RCSC Cardholders who at some point in their lives resided in the state of Wisconsin – The Badger State, home of Harley Davidson Motorcycles, dairy capital of the United States, and so much more!
Category: Social
Location: Fairway Center (Planning meetings only)
Club Contact:
Membership Dues:
Valid RCSC Membership Card required
Annual Dues: $5.00
Upcoming Meetings: To be announced
Mark Your Calendar! Wisconsin Day at the Sun Bowl – Thursday, March 12, 2020
10am to 3pm (Food served 11am-2pm only)
Brats, Beans, Chips, Soda, Hot Dogs
Make it a great Wisconsin Picnic by volunteering to help!
Just complete this form and return it to Linda McIntyre.
A Special Thanks to Sponsors of the Wisconsin Day Picnic
---