The RCSC Board of Directors conducts various committee meetings each month in addition two Board Meetings, which are typically on the 2nd Monday and the 4th Thursday, except during the months of July and August. Committees are made up of RCSC Members and are chaired by Board Directors. Board Committees present ideas and recommendations to the Board for changes to rules, regulations and policies. Below are the most recent Board Meeting Minutes and Committee/Meeting Summaries for your review.
Please Note:
The RCSC Board of Directors made the decision back in January 2017 that monthly Board Meetings (and Board/Member Exchanges at the time) would be video recorded and posted on the Sun City AZ YouTube site. These minutes remain the permanent corporate record of the Board meetings. Video recordings will be maintained on the YouTube site for 120 days. As of April 2019, there are no longer Board/Member Exchanges; rather there are two Board meetings each month (except July and August) open to all with opportunity to comment on both motions under consideration and regarding topics of concern to Members.
Access the Sun City AZ YouTube channel by clicking on the "video" icon below: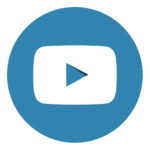 Regular Board of Directors Meeting Summary
Board Meeting Minutes
2021 Annual RCSC Membership Meeting
Committee Meeting Summaries
NOTE: As of May 17, 2021, RCSC has "Returned to Normal" and committee meetings are no longer being videotaped as RCSC Members are welcome to attend in person once again.