Each Sun City AZ recreation center offers RCSC Cardholders and their guests a wide variety of options to meet their recreational and social needs, affording them the opportunity to enhance their active lifestyle and well-being. With swimming pools, fitness centers and social halls, you won't find another active adult community in the country that offers so many choices.
Whether you want to play a round of miniature golf or roll lawn bowls, it's all up to you! There's pickleball and tennis, racquetball and softball; shuffleboard, billiards and darts, too – so there really is no limit to the fun that awaits you here in Sun City AZ.
RCSC Cardholders have eight Sun City recreation centers in which to play. No other 55+ community in the country can boast as many centers as the original Sun City AZ. Every recreation center offers special-interest clubs and seven centers offer a myriad of activities and amenities such as swimming pools & spas, fitness centers, and social halls.
Sun City AZ Recreation – it's a great way to play!
You're encouraged to explore each center to find the one that suits you best, they all offer unique opportunities. Click on a center below to view more information for that location.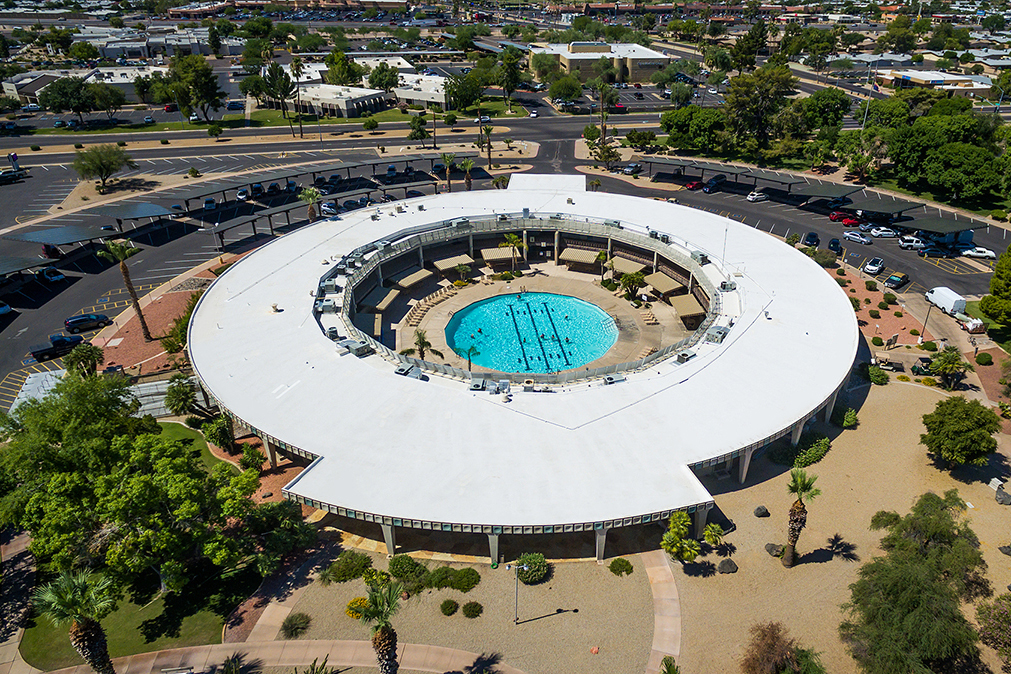 Lakeview Recreation Center

Lakeview, situated on the shores of scenic Viewpoint Lake, offers a wide array of activities in a truly unique setting. Play a game of tennis, stroll by the lake, or take a dip in the pool. The center is home to RCSC Corporate Offices including the Board of Directors, Cardholder Services and Clubs, and Activities Office.
---
Operating Hours:
Sunday: 8am–7pm
Monday–Saturday: 6am–7pm  (until 8pm Memorial Day through Labor Day)
Map It  623-561-4675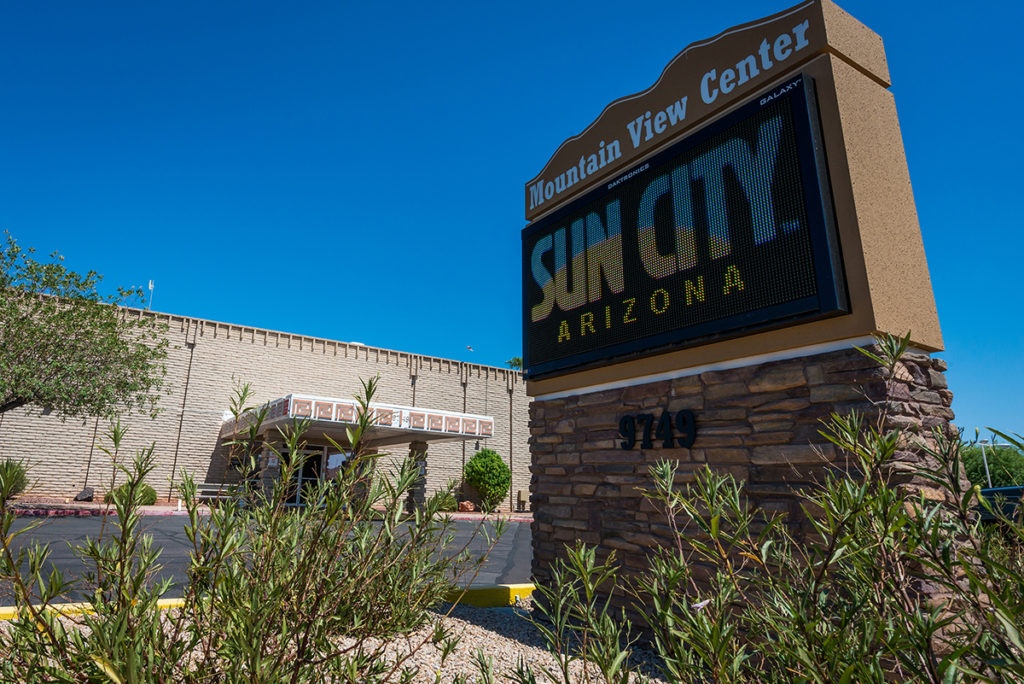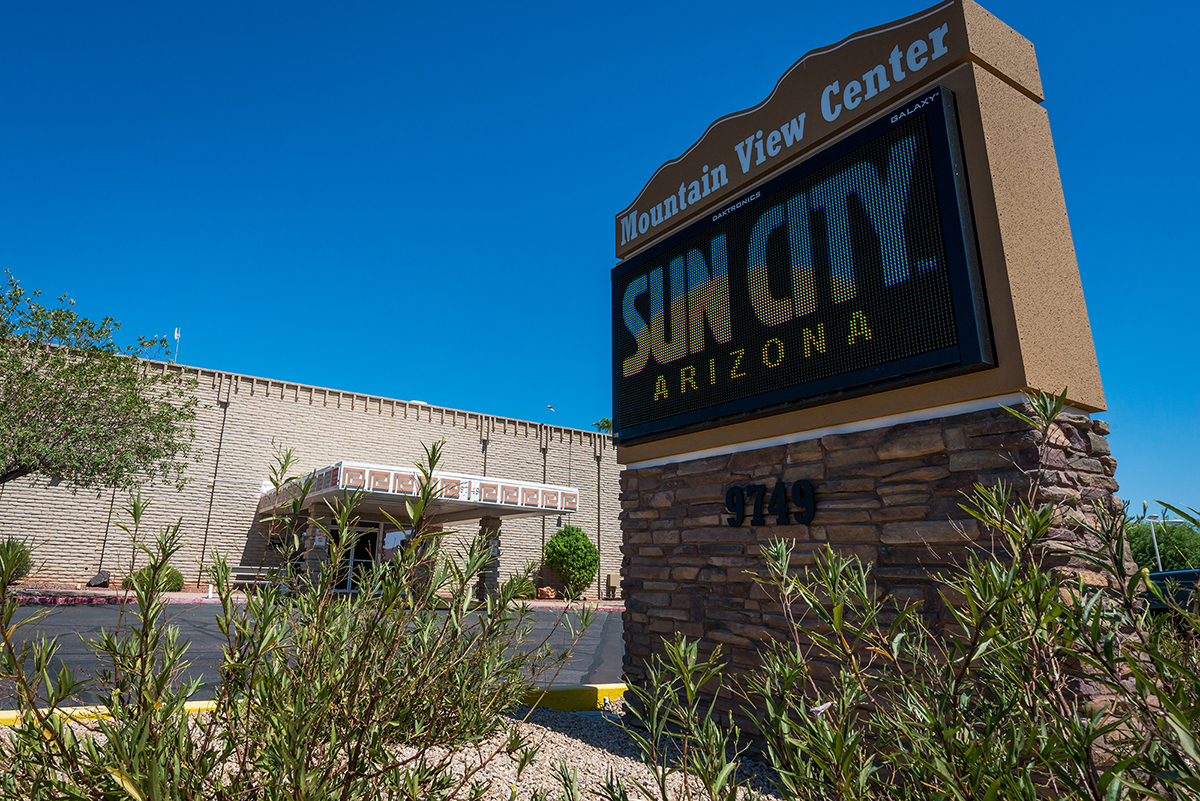 Mountain View Recreation Center

Mountain View, Sun City AZ's southernmost recreation center, provides many activities for RCSC Cardholders, with numerous sports amenities and an auditorium for performances and special events. With the recent installation of seven new pickleball courts, the array of Sun City AZ recreation choices continues to expand.
---
Operating Hours:
Sunday: 8am–7pm
Monday–Saturday: 6am–7pm (until 8pm Memorial Day through Labor Day)
Map It  623-876-3042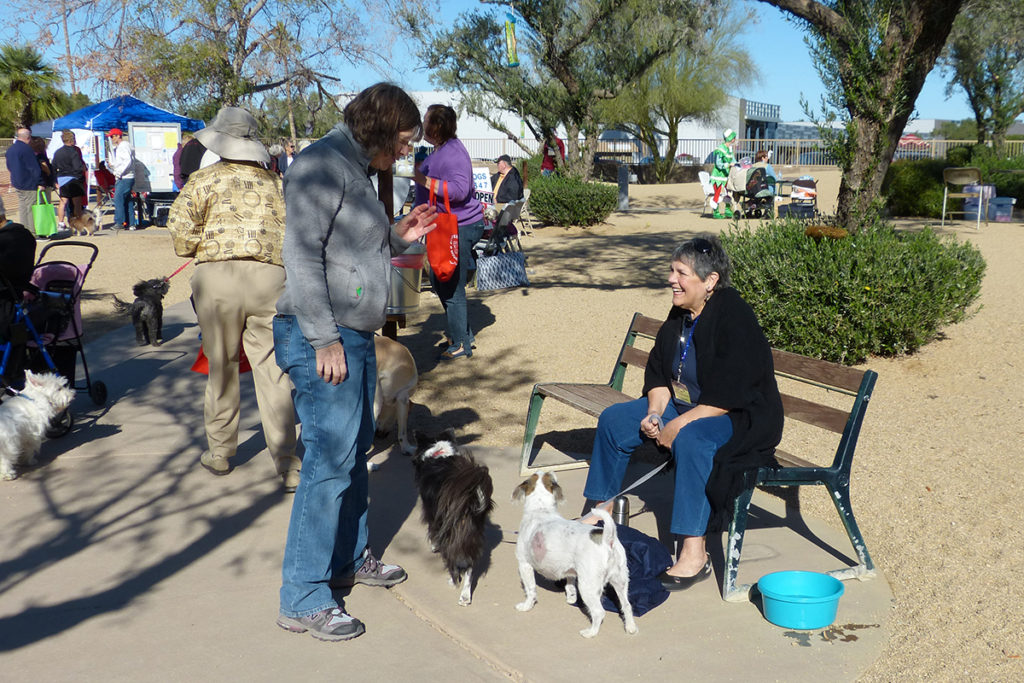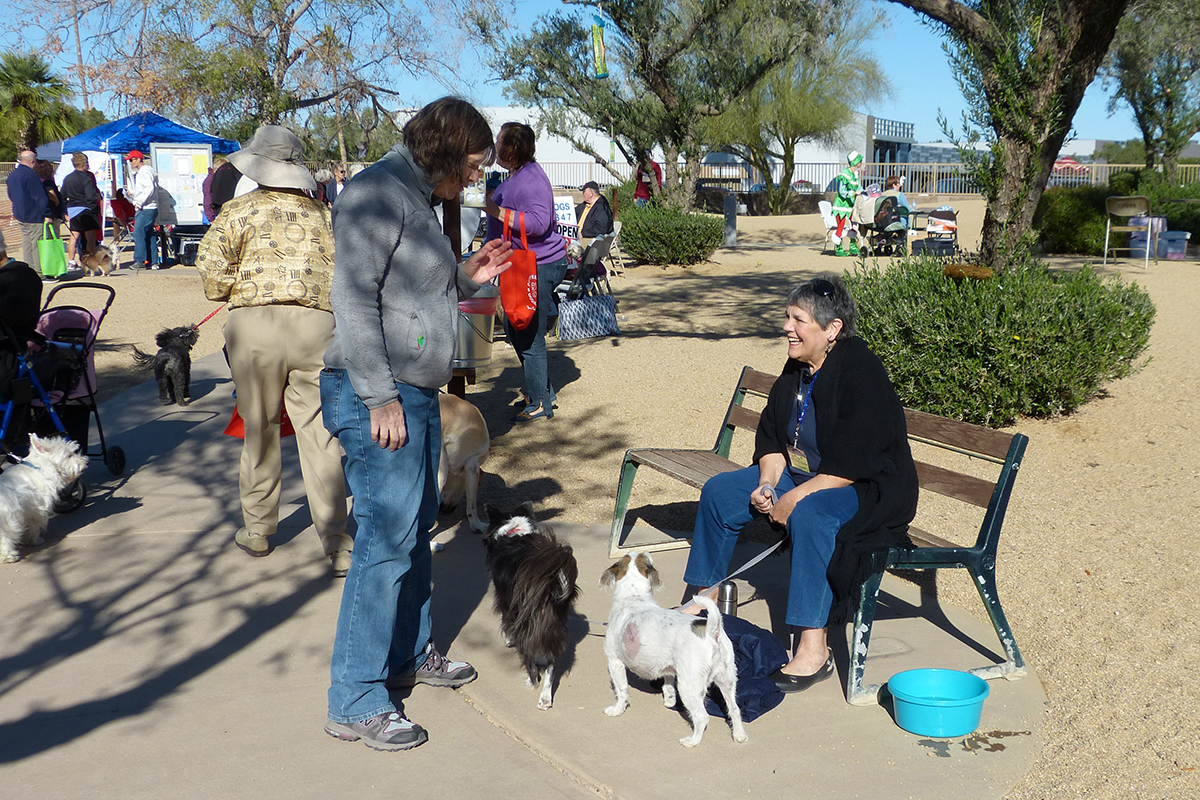 Duffeeland Dog Park

Duffeeland Dog Park is the newest Sun City AZ amenity. This off-leash dog park, owned and operated by Recreation Centers of Sun City (RCSC), serves as a social gathering spot for dog lovers and their canine friends. This unmonitored facility is for RCSC Cardholders and their invited guests only and use of this facility is at your own risk.
---
Operating Hours:
October through April: 7am to 6pm
May through September: 7am to 8pm
Closed last Wed. each month for maintenance