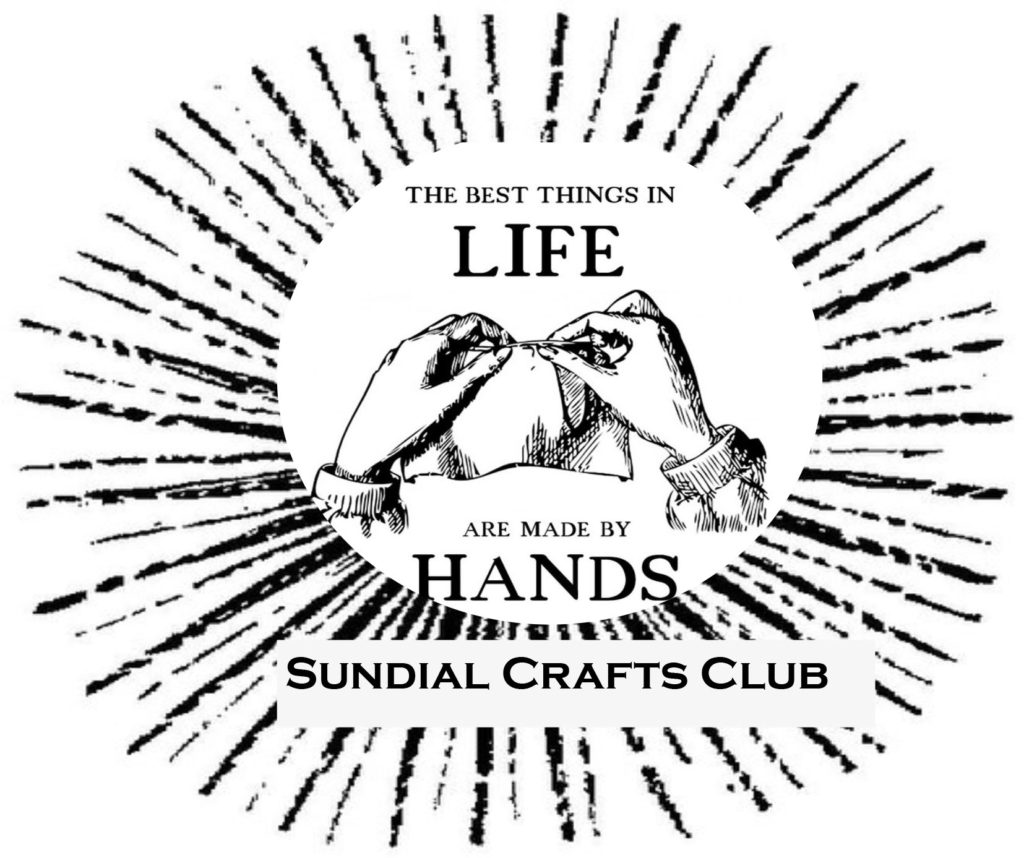 The Crafts Club of Sundial Center is a diverse club in which members work on personal or charity projects of their choice. We have club members who are happy to help others learn the following crafts: Adult Coloring, Beading, Candle Making, Circular Loom Knitting, Crocheting, Embroidery, Greeting Cards, Knitting, Macramé, Plastic Canvas, Swedish Weaving, and Upcycling Plastic Grocery Bags. We welcome new ideas and crafts.
Our club room is on the upper level of the Sundial Recreation Center. Members may come and go at any time during open club hours (see below) though "Show and Tell" is at 9:30am on Mondays which is a fun time to share finished projects to be donated to various charities.
Club membership is open to all RCSC Cardholders. The annual membership dues are $5.00. Participation in the annual Sun City Fall Arts & Crafts Festival and other social gatherings are part of our annual activities.
Watch for upcoming workshops listed in the "SunViews" monthly publication and in our club display window.
For more information please stop by our club room on Mondays and Thursdays or call our club president, Carol at 815-315-2387 (cell).
Category: Arts & Crafts
Location: Sundial Center
Club Contact: Carol Breeden (President) – 815-315-2387
Meeting Times:
Mondays 8am-1pm
Tuesday Evenings 5:30-8pm
Wednesdays 10am-6pm
Thursdays 8-11am
Fridays 1-3:30pm for Card Embroidery
1st and 3rd Fridays 4-8:30pm for Scrapbooking
Annual Dues: $5.00